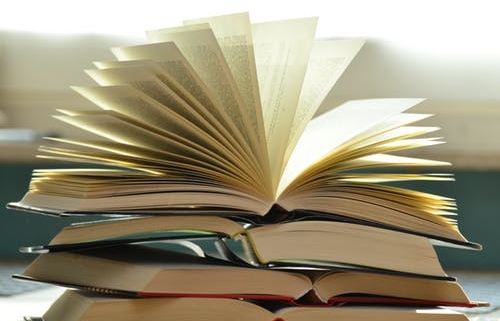 There is a long and storied history when it comes to books and man's best friend. Typically the classics like Old Yeller and Marley & Me have some emotional endings that might turn you away from these books in the future.
For those looking for some new reading material over the cold winter months, here are some suggestions.
Merle's Door (Ted Kerasote)
This is an incredible look at the beginnings of the human-dog relationship. Ted gives his newfound pup Merle freedom to be a dog around wildlife. The book is not just funny and sweet, but has some scientific backbone to it that should interest just about any dog lover.
EB White on Dogs (EB White)
This isn't so much a book as it is a collection of essays by the famed children's writer. Most of these appeared in the New Yorker and feature his classic wit. These essays were compiled and put together by his family after his death. A great way to spend an afternoon.
How Dogs Love Us (Gregory Berns)
I'm a sucker for science books that are on topics I already love. Dr. Berns tries to figure out if dogs actually do love us. It's not as scientific as it sounds and everyone should love this heartwarming book.
A Dog's Purpose
This is a terrific book that will soon be made into a movie. Bailey tries to figure just what the purpose of a dog's life really is.
Sophie (Emma Pearse)
Sophie is a cattle dog who unfortunately fell overboard on a boat trip with her owners. The book chronicles not only Sophie's incredible story of survival on the wildlife reserve she washed up on, but the emotional impact her loss had on the owners. This is an incredible story that I'm surprised hasn't been made into a movie yet.
The Genius of Dogs (Brian Hare and Vanessa Woods)
Again, the science theme hits again. This book involves the study of dog cognition. How do dogs understand us? How do they become trained? The overall narrative here is that dogs are much smarter than we think they are.
I will hopefully be updating this list as I come across more books and stories that I like.
https://phetched.com/wp-content/uploads/2010/11/books-book-pages-read-literature-159866.jpg
335
500
phetched
https://phetched.com/wp-content/uploads/2019/03/new-logo-purple2-300x187.png
phetched
2010-11-22 00:00:00
2019-11-04 20:37:04
Favorite Books About Dogs