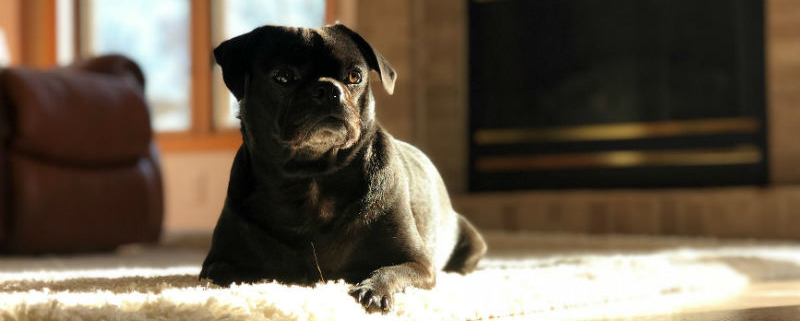 If you've spent some time in your life moving from apartment to apartment, you know how dreadful the experience can be as a dog owner. The first thing you'll notice is a "No Pets Allowed" notice on a large percent of the listings. Some just ban specific breeds. Half the listings are just crossed off the list before you've had a chance to get started.
But what may be worse than being shutdown before getting started are those listings that don't mention it up front. You take time out of your day to view some apartments, find one you love, and are ready to sign. But as soon as they find out you have a dog, it's "we'll have to get back to you". A crushing disappointment and massive waste of time.
My Bad Experience
Then there are the scammers who want to extort more money out of you at the last minute. This happened with the second apartment I rented. It was a nice loft in a middle class neighborhood. I loved it and went through the application process along with the credit check. Wrote out a check for rent and a security deposit. Everything was great. Then the landlord scammed me.
The day I was moving in he spotted me with my dog. Came running up and said "you never told me you have a dog". I said "you never asked and there is nothing in the listing about no pets". In fact, I had seen people in the building with dogs while going on a viewing. But he was a shady guy and saw a chance at making some money on the side.
This led to him demanding an additional $500 security deposit. Something that was not easy at the time for me to come up with on the spot. I was stuck despite having signed a lease that said nothing about banning pets. Nowhere to live and not enough resources to fight this in some court, I had to scrounge up the money so I could move in. You can guess that when I moved out he was shady with that security deposit money too.
Rent With Fido Steps In
The point of this is that there should be an easier way for pet owners to find apartments. It shouldn't require an advanced treasure hunt to find a pet-friendly apartment. That's where a site like RentWithFido.com comes in. Their goal is to list pet friendly apartments to simplify a frustrating and sometimes heartbreaking experience.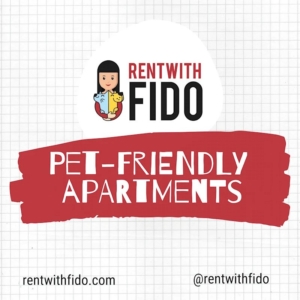 Having read through the site, I was pleasantly surprised to find out this isn't some cash grab by a giant corporation looking to target pet owners. It's a startup run by someone who actually cares about dogs and their owners. In fact, the about page describes her heartbreak of going through animal shelters and seeing how many were surrendered because their new apartment didn't allow pets.
The thought of that is just chilling to me. The emotional stress it puts on not only the dog to lose their home but an owner who has to give up a family member out of necessity must be insurmountable. There has to be a better way. I'm surprised that a service like this hasn't popped up sooner.
Besides apartments, listings can include any sort of rental property available. Town-homes, condos, and shared rooms. It looks like a much safer way to rent than hoping the listing on Craigslist wasn't posted by a serial killer.
Besides using a service like Rent with Fido, there are some other tips that you can use.
Provide Documentation
Before going in to this arrangement, let them know up front everything about your dog. List the breed, size, and temperament. Show them proof of up-to-date vaccinations and a photo. Expensive rental properties are now asking for this stuff up front now with your application. So it's a good idea to have it prepared before hunting.
Have a Reference
If you've had a pleasant experience renting elsewhere, asking your previous landlord for a reference can go a long way. They can state how your pet was problem-free and what a great tenant you are. A letter from a trainer or neighbor can help too. Rental property owners aren't trying to be evil here, they just want to make sure there aren't going to be any problems.
Read your Lease
Make sure there is no language in your lease about banning pets. You want it in writing that your pet is welcome there and that you won't run into any surprises.
Never Hurts to Try Negotiating
Sometimes you find that apartment you absolutely love but the landlord is skeptical. You'll get a "I have to think about it" response. This can be a an opportunity to negotiate a bit. Offer $30 more a month to ease their mind about potential issues a dog may bring. Tell them you'll pay for professional carpet cleaning after 6 months. Sometimes it's as simple as working together on a deal.
Know your Dog's Limitations
A big mistake pet owners make is renting an apartment that just doesn't suit their dog. An apartment too small can create a restless dog that takes their frustration out on the place. If your dog is a barker, you may be better off with the corner unit or a place with thicker walls. Don't put yourself in a situation where your neighbors can complain.
With all that said, I'm excited to see what becomes of Rent with Fido. I believe this is a service that will benefit both renters and property owners. Bookmark it and save it for a day when you may need it.
https://phetched.com/wp-content/uploads/2019/07/pexels-photo-2303476.jpg
458
800
Phetched
https://phetched.com/wp-content/uploads/2019/03/new-logo-purple2-300x187.png
Phetched
2019-07-20 08:17:11
2019-11-04 20:35:59
Apartment Hunting as a Dog Owner