You are currently browsing articles tagged rescue.
(Our Barkworthy series highlights organizations who help make the world a better place for pups and their people.)
They have names like Big Ant, Alley Cat, and Scott the Knife, and collectively they refer to themselves as the Army for the Animals. Rescue Ink is a group of tough, tattooed, big-hearted guys who fight animal abuse and neglect and promote second chances for rescued animals through adoption.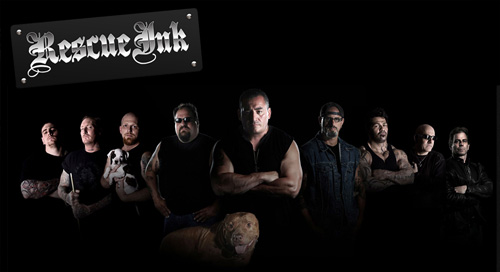 Rescue Ink know they don't look like your average animal activists, and they hope that will help get their message across: "Hey, we're no angels, and we've made plenty of mistakes in our lives, but we've been given a second chance. And we think neglected and abused animals deserve one, too."
Word.
You can visit Rescue Ink's web site to learn more about their mission, their success stories, and how you can help.
Tags: Barkworthy, charities, rescue
Writer and photographer Melissa McDaniel's Photo Book Projects celebrate special dogs — namely, handicapped dogs and those given a second chance through rescue. The first two books in her series, Deaf Dogs and Rescued in America, are comprised of gorgeous portraits of over 175 dogs Melissa met and photographed to bring attention to the unique gifts of hearing-impaired dogs and the importance of saving lives through rescue.
Says McDaniel: "Dogs should be treated as individuals and should not be stereotyped by their breed, their "handicap" or their past. Judge them for who they are, not for what others have told you they are." Word.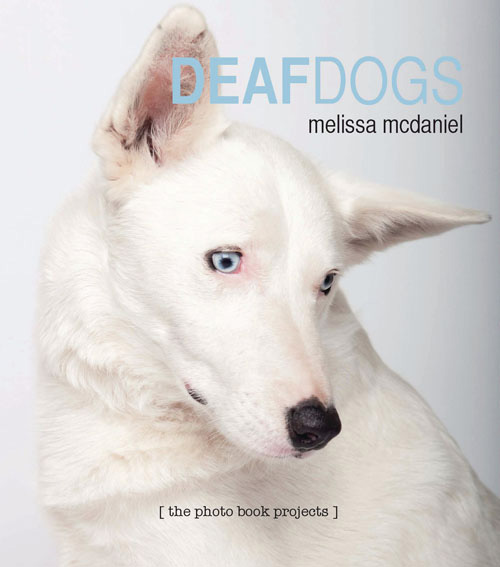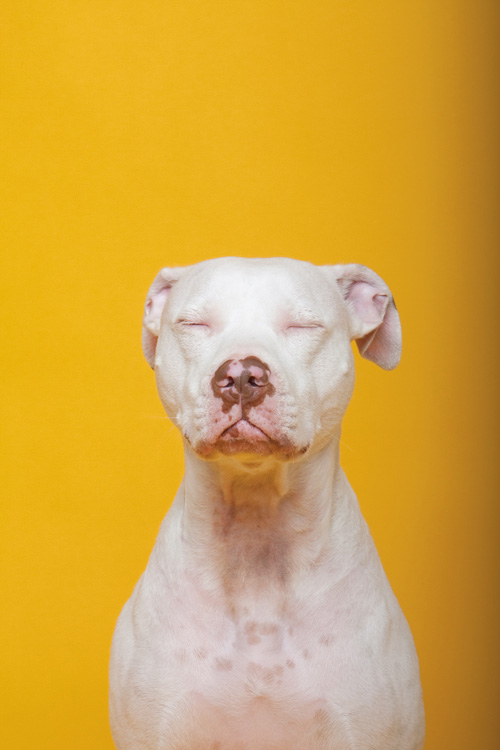 Melissa has recently partnered with the Petfinder Foundation and is donating 30% of online sales to that worthy organization. Currently Melissa's working on the next books in the Photo Book series, photographing pit bulls and puppy mill survivors.
You can read more about the Photo Book Projects, see more photos, and order the books here.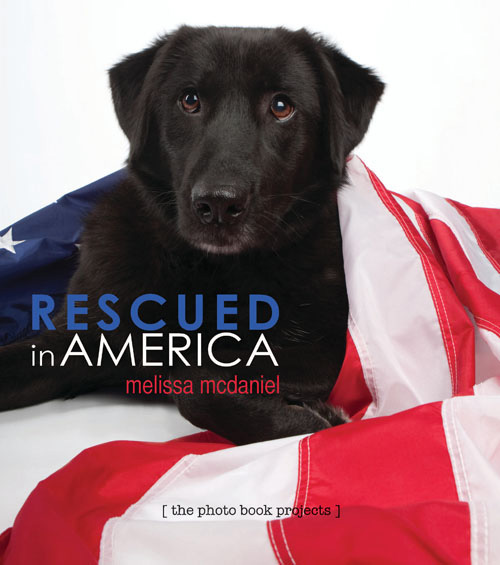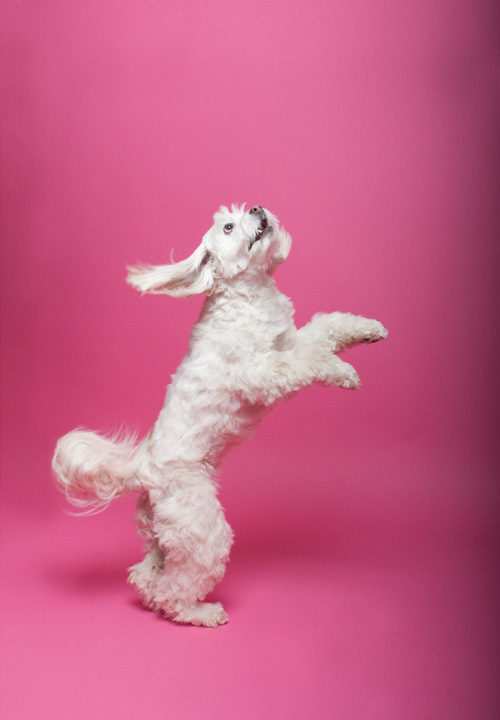 Tags: books, photography, rescue
(Phetched's Barkworthy series highlights organizations that help make the world a better place for dogs and their people.)
I've started to notice a few more white hairs on Ming's muzzle lately, which makes my heart sting a little. I try not to think about his growing older, since he's going to live to be 25, right? RIGHT? (Please allow me to enjoy my delusion when it comes to these matters. I BEG.)
The Grey Muzzle Organization is founded upon a seemingly simple premise: They "envision a world where no old dog dies alone and afraid." With the alarming number of senior dogs that are dumped at shelters when their "families" no longer want to care for them, though, the Grey Muzzle Organization (based in Raleigh, NC) has a tough row to hoe.

As of June 30th, however, Grey Muzzle had donated more than $100,000 to shelters, sanctuaries, and rescue organizations around the country working to provide homes, care, and better lives for abandoned senior dogs. Their grants (funded by donations) provide medical assistance and beds for senior dogs at shelters, fund hospice care for non-adoptable senior dogs, and help to educate the public about the adoptability of senior dogs, especially by senior citizens.
We think the Grey Muzzle Organization is Barkworthy. You can read more about their work, and learn how to help, on their web site.
Tags: Barkworthy, charities, rescue, senior dogs
Our Barkworthy series spotlights organizations, events, and individuals who help make the world a better place for dogs and their people.
While the Bill and Melinda Gateses of the world do amazing things with their wealth and influence, sometimes the heroes who impress me most are those who help others just by dedicating their everyday talents and skills to help make a difference. Pilots N Paws is an awesome organization made up of just such people — pilots and private plane owners who donate their time, skills, and equipment to help transport adoptable animals to loving foster and forever homes.
Based in South Carolina, Pilots N Paws assists with animal transports all over the country. Recently, on September 18th, Pilots N Paws joined with Subaru of America for the Gulf Coast Rescue Flyway — which, in one day, helped save 171 dogs from euthanasia by transporting them to safe harbors throughout the country. Awesome!
You can read more about the recent Gulf Coast rescue and Pilots N Paws other barkworthy work on their web site.
Tags: adoption, Barkworthy, rescue, volunteering
If Mickey and Kayloo look familiar to you, you might know them from the hilare blog their mom writes, Fido & Wino. Mickey and Kayloo hail from British Columbia, Canada (our first Canadian Best Phriends!) and are a ridiculously cute and ridiculously hilarious pair.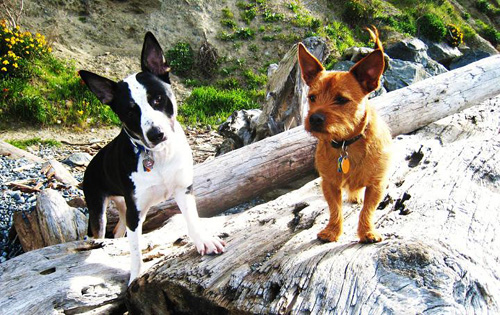 Name: Mickey
Age: 2 yrs 2 months
Breed(s): Chihuahua cross
Arrival story: We (ignorantly) bought Mickey through a broker. It was after this experience we learned of the importance of adopting from a shelter/rescue.
Favorite food: Cheese
Special talents or skills: He is the perfect gentleman on leash
Best trick: "Buddha" (sitting pretty) and then he falls straight down into "down." It's hilARious.
Best friend: Kayloo
If your pup were in high school, who would he/she sit with at lunch? Jocks, nerds, freaks, preps, gleeks, etc.? Mickey would sit by himself because other people are stupid.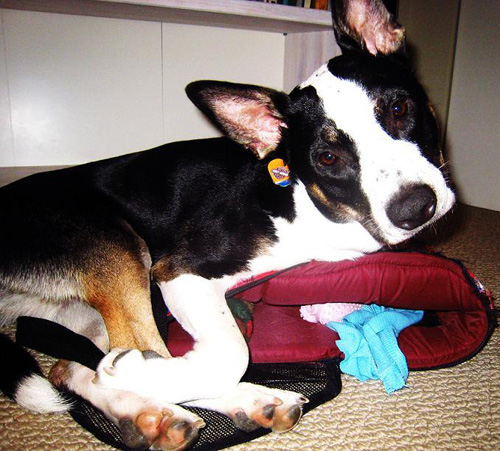 Name: Kayloo
Age: 1 yr 8 months
Breed(s): Pittie/collie cross (she's a rescue, so we're not exactly sure of her mix)
Arrival story: After we got Mickey, we knew we wanted to get him a buddy. We spent lots of time on Petfinder.com… and then we saw Kayloo's picture and fell in love, went to meet her and all her gangly goofiness, and fell in love some more.  Then she came to our house for a home visit and puked all over our floor, and we fell in love a hundred times over.

Favorite food: All of it
Special talents or skills: She can tilt her head so far she almost twists it right off
Favorite toy: She likes chewing on Mickey
Most annoying habit: Farting
Best friend: Mickey
If your pup were in high school, who would he/she sit with at lunch? EVERYONE. Seriously. All the kids would invite her to their parties, the toughest teachers would give her extra marks so she would pass, the lunch lady would give her free jello…. and she would love them all equally. AND she would make sure Mickey always got an invite.
Kayloo inspired a project called the R.O.A.R. Squad. It stands for Rescue Owners Are Rockin', and the whole idea is to make adopting a rescue THE coolest thing around. We're looking for at least one rescue owner from every state in the US and every province in Canada by April 2011. Have a rescue? Join us!
If you'd like your pup(s) to be part of our Best Phriends gang, just send an email with your name and the name(s) of your pup(s) to bestphriends[at]gmail[dot]com.
Tags: adoption, Best Phriends, Canada, rescue
This post is part of an ongoing series here on phetched called Barkworthy, where we highlight organizations and groups that are doing good things for dogs and dog lovers.
As shelters across our state face massive overcrowding situations, North Carolina's Pet Foster Network serves an invaluable purpose: they help to connect willing foster families with pups who need a temporary place to stay while they wait for their forever homes. Knowing that every open space in a shelter or rescue saves a life, the Pet Foster Network (based in Raleigh, NC) strives to educate citizens on the crucial role that foster families play and support those who are willing to open their homes to an adoptable pet in need.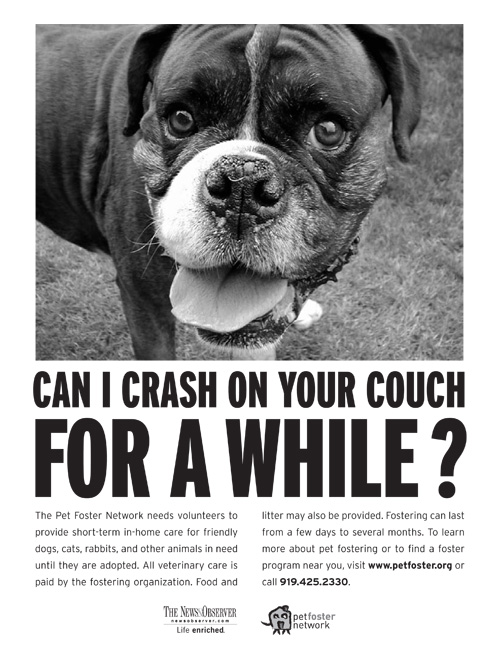 For residents of North Carolina, there's information on the Pet Foster Network web site on how you can sign up to help. For those who don't live in North Carolina but wish to foster, PFN encourages you to search your ZIP code on Petfinder for local rescues and shelters in search of foster families.
Tags: adoption, Barkworthy, charities, fostering, rescue
Painter Gwen Fox had earned recognition and accolades for her abstract impressionism before she ever decided to paint a dog. Grief-stricken at the loss of her heart dog, a German shepherd named Annie, she set about to paint Annie's portrait. Finding the process both inspiring and healing, she began painting pups from the local humane society. The resulting shelter dog series is all at once beautiful and heartbreaking.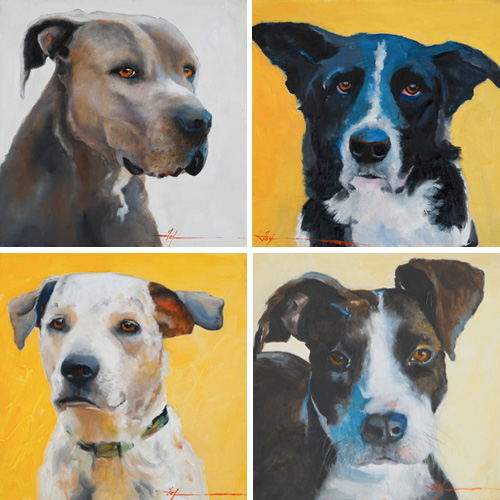 Says Fox on her blog:
I decided to do a portrait of this gorgeous spirit [Annie] and discovered I could translate the feeling within the dog. In other words, I painted its personality… I went to the local Humane Society and walked down long rows of lost souls. Some forgotten on purpose while others were sure their owners were coming any minute… Their faces tell it all — how could anyone not love these dogs? Doing this series has been a huge blessing. What have I learned? I have learned that dogs speak.  They are proud, they are scared, they are screaming for us to care. The young ones just look and say "let's play"….. totally unaware of their circumstances.
Sorry for making you cry on a Monday at all.
Gwen lives in Colorado Springs, CO. You can check out more of her work on her website and blog.
(Thanks, Ann, for the find!)
San Francisco photographer Kira Stackhouse (of Nuena Photography) loves photographing dogs – so much so that's she's taken on a daunting but impressive challenge: to photograph all 150+ dog AKC-recognized dog breeds for a book (with the working title Project DOG). Since Kira plans to photograph both purebred and rescue/mixed "versions" of each breed, that's 300+ dogs total. That's almost a dog a day. (Hey, Kira! You could call your book A Dog a Day. Great title, right? We'll discuss royalty options.)
Considering Stackhouse's touching, intimate style, Project DOG is sure to be anything but your average "breed book."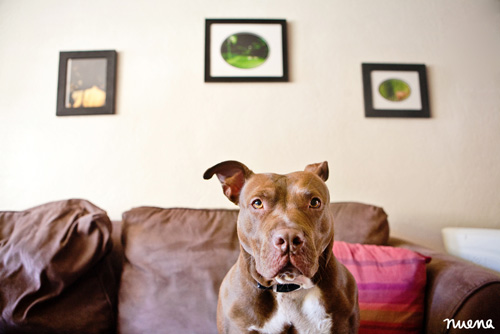 Project DOG is currently on a nationwide search for dogs to photograph for inclusion in the book. For information on where Kira and her camera will be, and how to submit your dog for consideration, visit the Project DOG web site.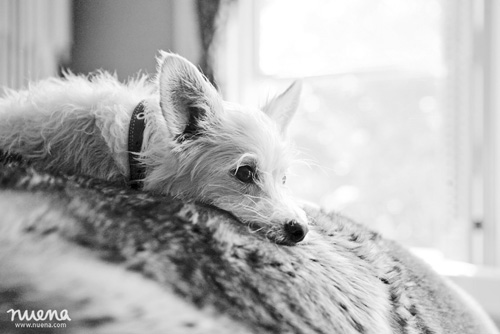 Tags: books, photography, rescue