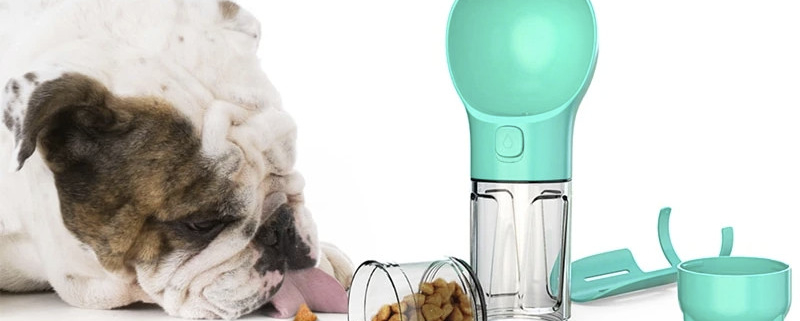 Human beings and dogs have created the closest ties when it comes to interactions with the animal kingdom. We have been interacting with them for centuries and we know that they bring value into our lives by providing companion, joy, and even protection.
We want to make sure that we always make them feel comfortable and that everything they need is provided to them on a daily basis. With that said, there are some situations when carrying around all the items your dog needs can become quite a hassle.
Going out with your dog can be quite a challenge
When you go out with your dog for long periods of time, you have to carry a number of things with you to ensure the best outcome for your trip or long walk. You would usually need to carry bags on your pockets, food in a plastic bag, water in a bottle, and a dog bowl on a backpack.
These are the most common items you will need:
Dog water container
Dog food container
Dog waste scooper
Dog waste bags
Dog bowl
All of these items are of equal importance when we are traveling with your dog, or just taking our furry friend for a walk on a sunny day. The dog poop scooper and dog poop bags are crucial to ensure that we don't leave any waste on the ground. The water and food are necessary to ensure our dog is hydrated and nurtured, and the bowl is optimal to avoid having to carry any extra items.
A 5-in-1 solution that is easy to carry and clean
This product has the advantage of providing a very efficient solution to your pet traveling needs. The container is very compact, but it still manages to hold plenty of water with a 300ml capacity unit. It also stores enough food for a satisfying serving for your dog.
You can order yours in pink, green, or yellow colors and the product ships worldwide to ensure that dog owners in every corner of the globe can have access to this convenient product.
A perfect prepper purchase
If you are into prepping for disasters, you are going to find that this is the perfect item for your dog. The best thing is that it provides optimal results for both daily use and survival scenarios. The container is going to allow you to carry everything your dog needs without taking up any significant space in your storage room, backpack, or travel bag.
One size fits all
This product has been designed to carry enough food and water for small, medium, and large dogs alike. This means that you don't have to worry about specific details regarding your dog's size or breed.
Final thoughts
We always want what is best for our dogs and this container is the ultimate purchase that saves you many hassles and headaches when walking your pet or going on a long trip.
Get the useful and practical 5-in-1 dog container here!
https://phetched.com/wp-content/uploads/2020/10/product-image-1517020666_1024x1024@2x.jpg
470
800
Phetched
https://phetched.com/wp-content/uploads/2019/03/new-logo-purple2-300x187.png
Phetched
2020-10-06 00:55:30
2020-10-06 01:01:07
The Ultimate Product to take Your Dog out for a Walk or Trip