I'm not going to lie: a big part of me still really likes Paul Frank. Is that cool? I don't even know. I know for a fact that I am often not cool. But once you're an adult, like a real adult, you get to work with a new definition of "cool." Sometimes uncool actually becomes cool. It's pretty cool.
The filling for these Paul Frank dog beds is made from recycled plastic bottles, and they feature a non-skid bottom. That's definitely cool. Paul Frank also has a dog-friendly workplace. Again: cool.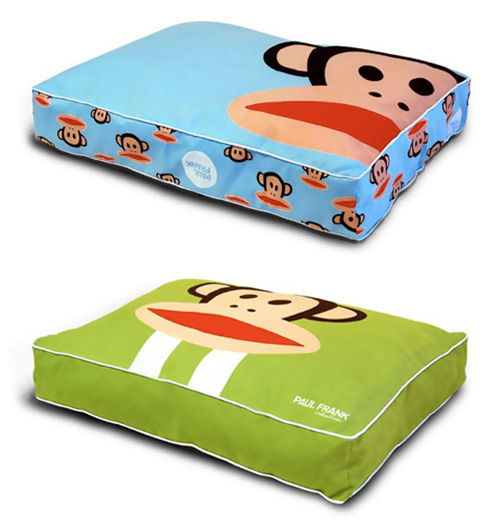 (If you think these beds are cool, you can fetch them from Funny Fur.)
Comments are now closed.