We've been renovating our kitchen for the past few weeks. Amazingly, it has not driven my husband and me to divorce, and I've actually enjoyed our recent foray into home improvement (all except the four-month delay on our new countertops, of course). Our house is a mid-century modern ranch, so we're trying to update while still holding true to the architectural style of the home.
If you're into that retro-vibe thing, these doggie diner bowls and mats from o.r.e. pet might be right up your alley.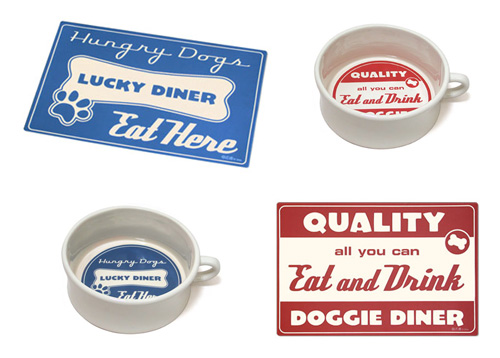 You can fetch them at Krazy For Pets.