You are currently browsing articles tagged bowl.
I spotted this pet dish in an Etsy treasury yesterday, and it is FIIIIIEERCE.
Gahhh. I need one. NOW.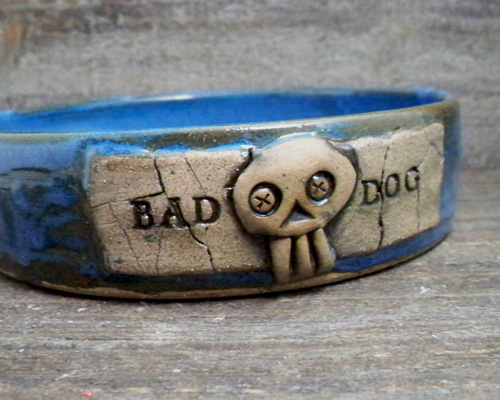 From Johnson, Tennessee's La Pella Pottery.
There are a coupla cool dog parks we've been frequenting since we moved here to Asheville, but one of our new favorites doesn't have a water spigot, which we're not used to. So we've got to start remembering to take some water with us when we go. We might need to add RuffDawg's new RuffBowl to our dog park bag.
Actually, we don't have a dog park bag. But maybe we should. With a bowl in it. And water.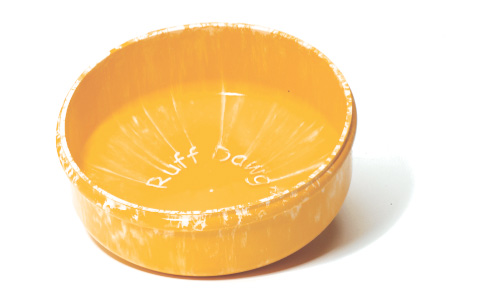 Fetch the collapsible, durable RuffBowl online or at a store near you.
Tags: bowl, outdoors, recreation, travel
I saw this Squishy bowl (by Guyot Designs) the other day while helping my dad spend a gift card at REI. It's completely flexible and can be squished, rolled, or folded and crammed into a pocket, backpack, purse, or fanny pack (which, I don't care what anyone says, are NOT coming back in vogue). And to clean it or dry it, you can flip it entirely inside-out.
Guess the name "Squishy" is pretty darn accurate.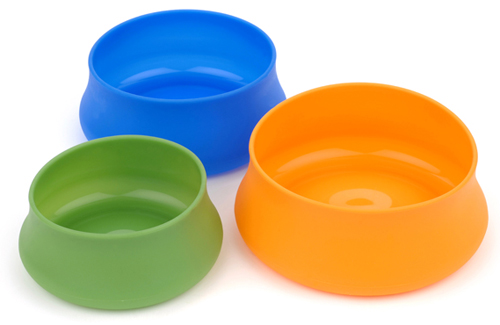 Fetch it at REI.com.