Springtime's in full swing! Perfect weather for jeans, a tee, and some flops. Kick it.
Check out this roundup of handmade tees from Etsy.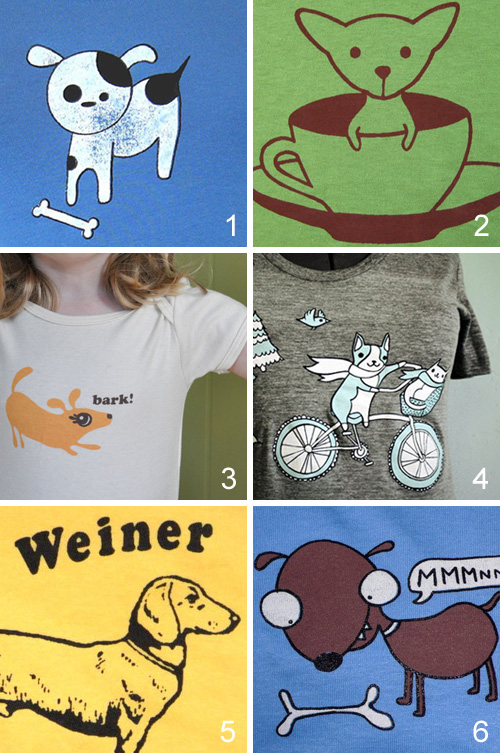 1 / spot on blue shirt from limeyts
2 / teacup chihuahua tee from bubbledog
3 / organic onesie from bankiebaby
4 / biking pup shirt from boygirlparty
5 / weiner dog shirt from lastearth
6 / youth MMMnn shirt from keptfresh
Tags: for humans, handmade
Comments are now closed.