Confession time, guys and gals: I know I probably don't pay enough attention to small dogs on this blog. I was out running errands yesterday afternoon, and as I pulled into a parking space, to my right sat a teeny little chi in a Ford Expedition just staring at me, like seriously giving me the stinkeye. As our staring contest progressed I realized the little chi was trying to tell me something, that I need to think more about the little guys.
It's nothing personal, I swear. It's just that since I don't have little dogs, I don't often realize they have different needs. For example, I rarely think about the fact that some of you actually can and do carry their dogs out and about with them. Y'all are lucky, and you need and want stylish gear.
Such as the Pablo striped dog sling.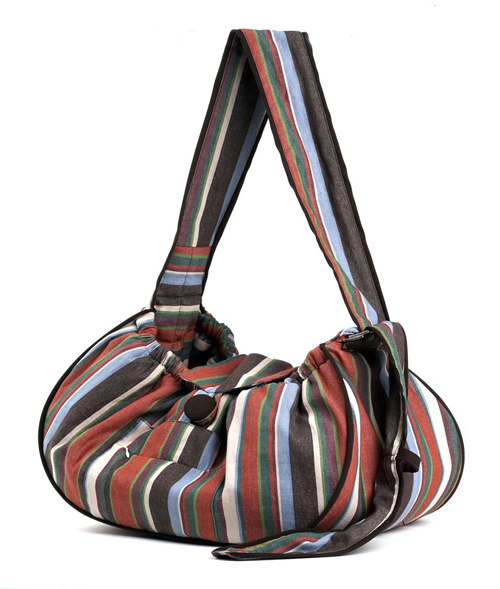 The Pablo sling is machine-washable and features an adjustable strap, quilted lining, and a button-down cover. You can fetch the sling in Pablo and other patterns at Bark Slope.
Tags: carriers, for humans, gear, little dogs, slings
Comments are now closed.