I love a good story of a girl and her dog! Here's our newest Best Phriend, Riley, best friend of photographer Brittani Bowling.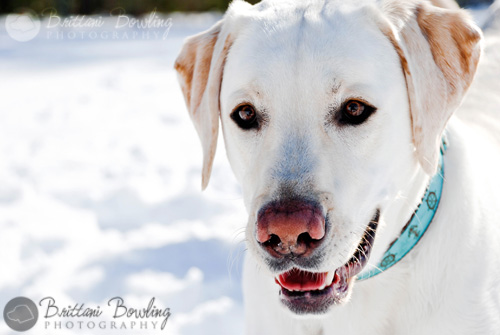 Name: Riley
Age: 2
Home: Maryland
Owner's name: Brittani
Breed: Labrador Retriever
Nicknames: Stinky, Riley boy, Ryguy, Riley pants, Poop head, Pumpkin, R dog
Arrival story: While we'd always had Golden Retrievers that were all-around "family dogs" (didn't really belong to one of us over another). I'd always wanted my own puppy to come with me wherever I went. Finally my parents agreed, and along came Riley boy!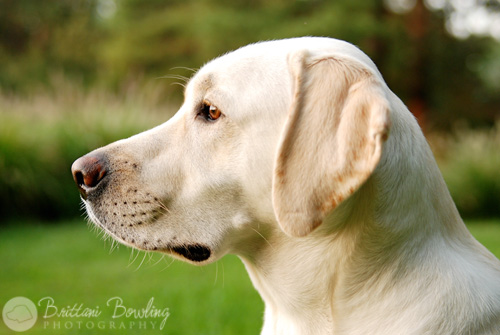 Special talents or skills: Unfortunately, stealing people food. Think three steaks and an entire baked chicken (Yes…the entire thing…bones and all…he really had us worried for 3 days after, but somehow everything was okay.)
Favorite toy: HATS! He will literally take it right off your head if you sit down, and good luck getting it back.
Most annoying habit: Snoring and being a bed hog.
Hobbies: Playing "torpedo dog" (basically running around out of control, most often after getting out of the pool), sleeping…a lot, hanging out at the barn, cruising with his head out the car window, playing dog model for me.
Most expensive item ever chewed: My mom's brand-new heels…oops.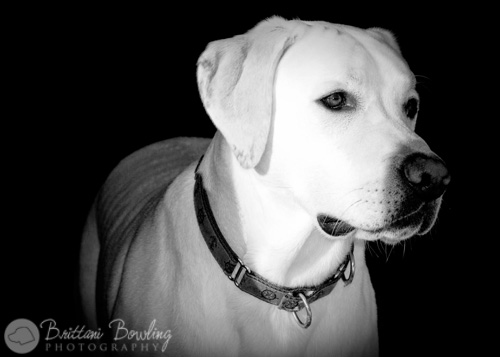 If Riley wrote his biography, what would it be titled? Life in the Fast Lane by Riley Pants
What's Riley's most embarrassing moment – or the most embarrassed YOU'VE been thanks to Riley? When Riley comes to school with me he stays at my apartment, and one afternoon after a nice rain I walked out of the back door of my building to find my neighbor and his dog standing about 10 feet away. Riley immediately wrapped the leash once around my legs (classic, I know), and lunged to play with the other dog. It happened so quickly that I didn't have time to spin around and avoid the legs-tied-together move, so down I went, into the mud, losing the retractable leash (which retracted and scared Riley, of course). All the while my big yellow blob of a dog proceeded to get tangled in the other dog's leash, with my neighbor totally wondering what in the world just happened. After getting the dogs untangled and finally getting Riley back under control, I apologized, laughed, admitted it was the most embarrassing thing that had ever happened to me, and went the other direction to avoid another run-in.  To this day, whenever this guy sees Riley and I out to walk, he doesn't even acknowledge me and does an about-face…but I can't say I blame him.
If Riley were a superhero, what would his special power be? Extreme speed!
What's the biggest trouble Riley's ever gotten in? I'm going to have to go with stealing my dad's just-seasoned and ready-to-go-on-the-grill steaks while I was away at college…needless to say, Dad was pretty upset.
(Note: We're not currently accepting submissions for Best Phriends, but stay tuned to future posts to see how your pup can be featured!)
Tags: Best Phriends, photography
Comments are now closed.