Look at this blouse!! With little poodles!! From ModCloth!!
Sadly, the Looking Pup Top is currently sold out. But you can request to be notified on restock. So you can order it!!
Update, 3:48 p.m. – It's back in stock!! Woo hoo!!!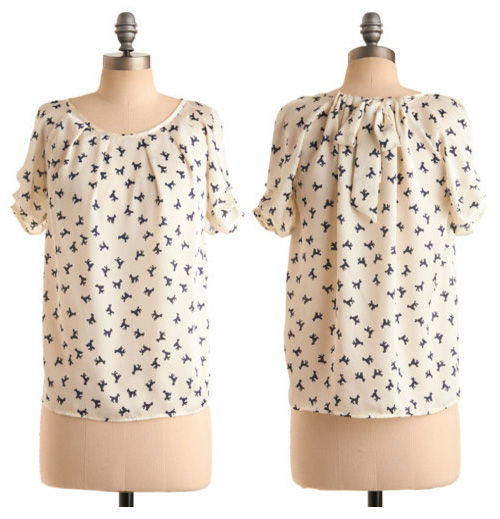 Tags: clothing, Human Stuff
Comments are now closed.