We're decorating our new house, and I've got throw pillows on the brain. (Some people out there are searching for cures for diseases, or writing mind-blowing poetry, and I'm thinking about throw pillows.)
Here's a roundup of some handmade doggie pillows from Etsy.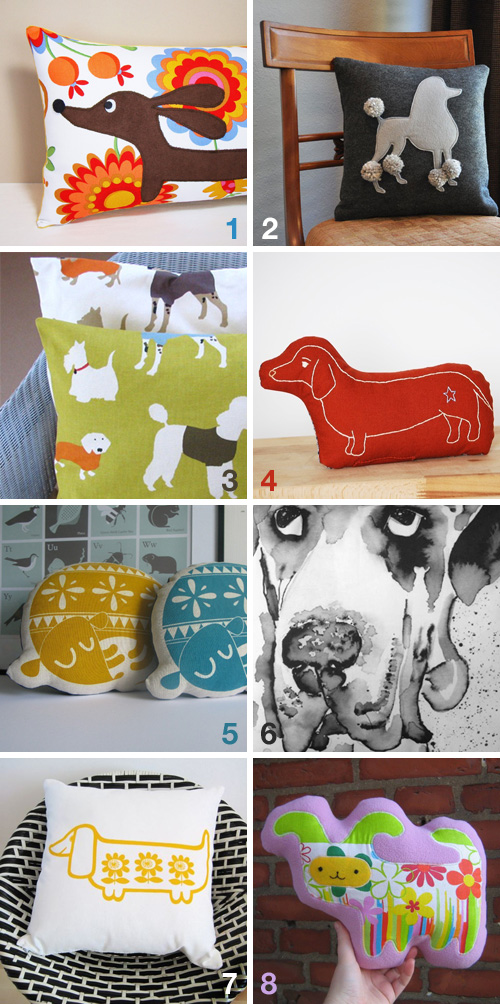 1 – doxie in the vibrant garden pillow from persnickety pelican
2 – poodle felt pillow from photographik
3 – man's best friend cushion cover from lifecovers
4 – dachshund pillow in burnt orange from kate durkin
5 – screenprinted sleepy dog pillow from robin & mould
6 – great dane print pillow from sara norwood
7 – scandinavian-style screenprinted cushion cover from jane foster
8 – plush doggy cuddlet from cuddlet
Comments are now closed.