Please, oh please, just once, I want to find a Tiffany Blue Box® under the Christmas tree, just for me.
How about a lovely food and water bowl set in Tiffany blue — or at least close to it? (The famous Tiffany Blue is, in fact, a trademarked Pantone color. True story.)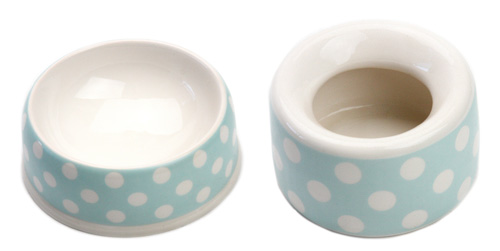 These food and water bowls from Bijou Dog are specially designed for smaller pups with longer hair — the food bowl is rounded and shallow (perfect for little faces) and the water bowl is designed to help keep longer muzzle hair from getting soaked. Aaaaand they're pretty!
Fetch them from Bijou Dog — in Tiffany and other patterns!
Comments are now closed.