Let's talk about dog beds. Let's talk about how booooooring some dog beds are. Solid-colored, stuffing-filled lumps. Or even worse…. plaid. Come on, now. That's not you. You have style. You have panache. You've got a dog who needs a snazzy dog bed.
San Francisco-based P.L.A.Y. (Pet Lifestyle and You) is here to help. Their modern dog beds, many featuring sophisticated but fun designs by artist David Collins, offer a bold answer to boring dog beds.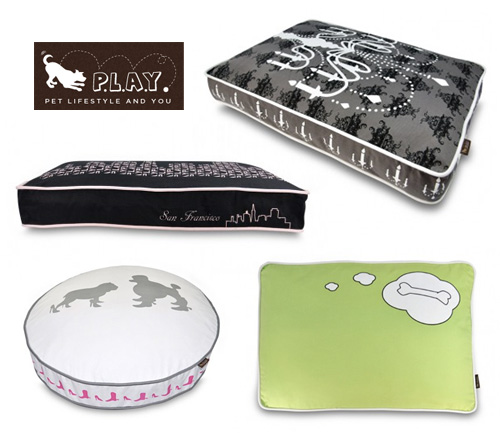 Pretty cool, right? Not boring at all. Plus, what's even cooler – P.L.A.Y. beds are filled with stuffing made from recycled plastic bottles, with a large round bed containing as many as 92 recycled plastic bottles. PLUS, if you've already got a bed that's perfectly good, if only a little booooooring, P.L.A.Y. offers their awesome designs in covers alone. Brilliant!
You can see all the designs and fetch non-boring beds at P.L.A.Y.
(OK, OK, kidding about the plaid thing. Sort of.)
Comments are now closed.