So, is this officially, like, the shortest summer ever, or what? I mean, it's going to be broiling at best here in the South for at least another month, but kids go back to school, what, like next week? Duuude, I bet they are BUMMED.
Your pup can rock summer style all year long thanks to Island Dog Gear's leashes, collars, and accessories inspired by Hawaiian beach style. My personal favorite? The portable Bowl-to-Go, available in happy funtime summertime colors.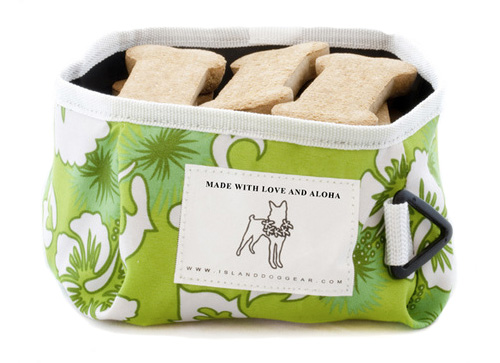 Found via Daily Kibble.
Tags: bowls, outdoors, recreation, travel
Comments are now closed.