Weezer's new album, set to release next month, is named Raditude. If you're OK with that, then you'll probably love its awesome cover image: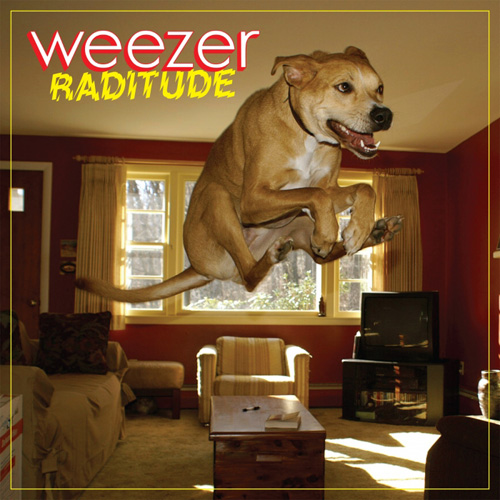 The photo by Jason Neely of Middletown, CT, of his dog, Sidney, was a winning entry in a National Geographic reader photo contest. According to Spinner, when Weezer frontman Rivers Cuomo contacted Neely about using the photo for the album, Neely divulged that Sidney is, in fact, quite the Weezer fan.
Raditude is scheduled for release on October 27th. Jason Neely has a flickr.
Tags: entertainment, flickr, photography