You might have caught Foreign Policy's awesome photo essay on military dogs last week. It's edited by Rebecca Frankel, FP's "chief canine correspondent," and provides a fascinating look into the training and lives of dogs on the front lines.
See the whole essay here.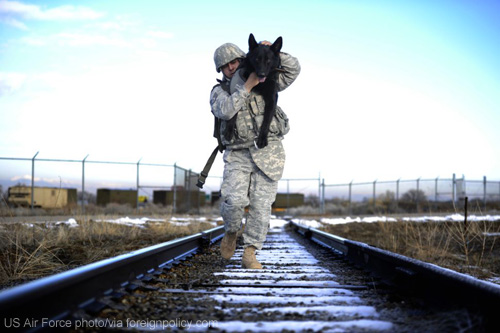 Tail wags to Rebecca for the tip.