I'm unabashed in my love for the ultra-cool designs from Doca Pet, and the new additions to their line of bowls and feeders are quite super. The resin Smorgasboard features a sleek woodgrain texture, and the steel Wire & Dine double feeder comes in a variety of colors.
I'd like to take them both out for a beer.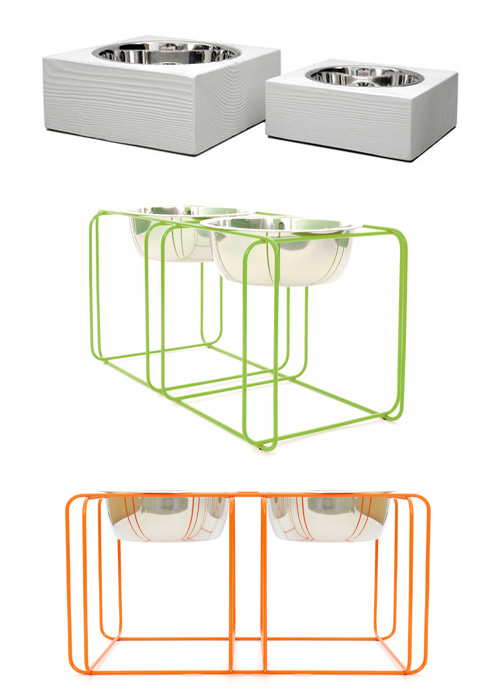 Fetch them straight from Doca Pet.