Phetched's Barkworthy series highlights organizations that help to make life better for dogs and their people.
San Diego's FACE (Foundation for Animal Care and Education) is a nonprofit, 501(c)(3) public charity that seeks to improve the lives of companion animals by providing access to veterinary care and education. When needy animal owners are faced with emergency medical care expenses for their beloved pets — in situations where euthanasia might be the only affordable option — FACE steps in to provide grants to provide access to care by fully or partially covering emergency expenses.
Thanks to FACE, which relies solely on donations, many families don't have to lose their beloved pets just because of financial hardship.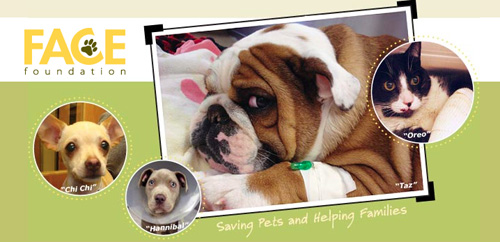 And FACE takes the "education" part of their name seriously — through their website and other events, FACE seeks to educate pet owners on important medical information to help keep their pets safe and healthy.
Barkworthy, indeed.
You can learn more about FACE from their website.