True story: One night Dottie totally pooped her bed. Even truer story: It actually happened twice.
Seriously, though, dogs are dirty. Luckily our pals at Molly Mutt have developed a new line of products to help us control the dirt and stank. Molly Mutt Clean, which launched yesterday, features Wash (a fresh-smelling dog shampoo), Soft (a soothing and detangling conditioner), and Fresh (an odor-fighting dog-bed freshener).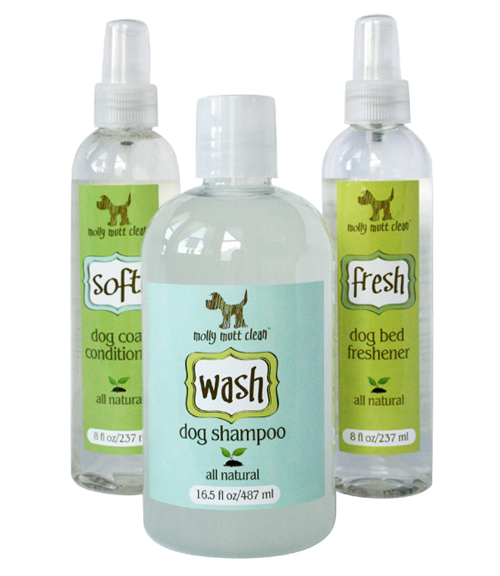 Molly Mutt Clean products get their power from essential oils and natural enzymes rather than nasty chemicals and synthetic perfumes. (In fact, Wash and Soft are the only dog shampoo and conditioner that meet the standards of "natural" set by the Natural Products Association.) Plus, they're made in the USA and come in recyclable bottles. Just further proof that when it comes to dog products, Molly Mutt knows what's up.
Fetch Molly Mutt Clean at mollymutt.com.