Y'all remember that Black Eyed Peas song from a few years ago, "Where Is the Love"? Yeah? Well, I hate that song. I want to strangle that song with my bare hands. No offense.
But I'm all about spreading the love – as is Hug Me Up, a company "based on the simple philosophy that no matter who you are, how old you are, or what is happening in your life, sometimes one simple gesture can make all the difference in the world and say all we need to say." Since dogs, to me, are all about spreading, too, I think it's super fitting that Hug Me Up offers a line of doggie tank tops and bandanas. I also love the fact that Hug Me Up is based right here in beautiful North Carolina, just like yours truly.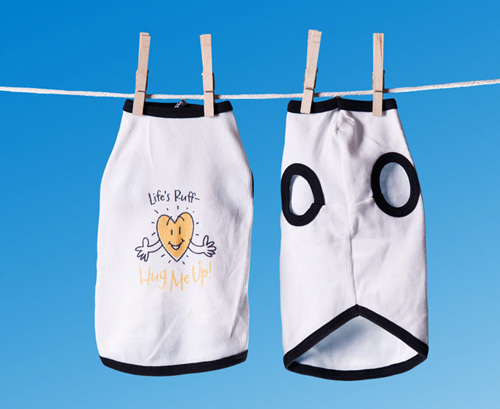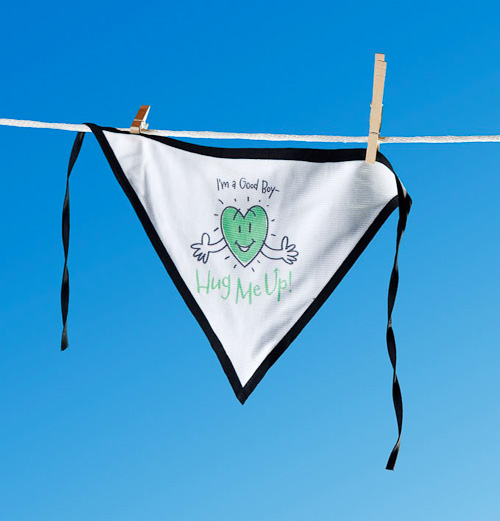 And guess what's cool? Hug Me Up gives $1 from the sale of every "Life's Ruff" shirt (pictured above) to the Best Friends Animal Society.
You can fetch doggie bandanas and tees featuring all kinds of cute sayings at Hug Me Up's website.