We spent Christmas weekend in Virginia. There are some really crazy place names in Virginia. Occoquan, Quantico, Tuckahoe, Tappahannock, Tuckernuck. What?
The new Kong Tugger Knots kind of sound like a place in Virginia. "Where are you from?" "Tuggernotts, Virginia."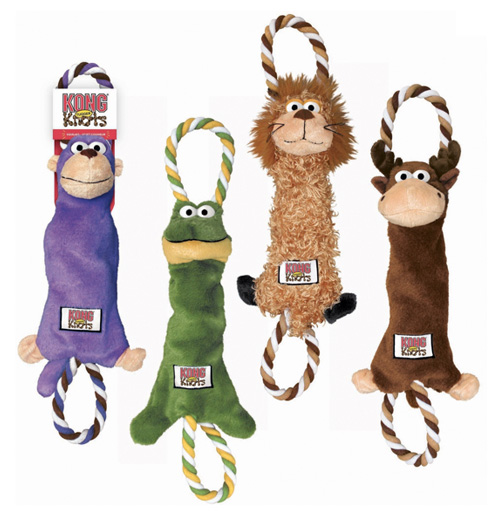 Tugger Knots are a new tug, chew, and plush toy all in one. Inside stuffing-free, double-ply plush, the ropes are knotted together for greater chewing pleasure and a more "realistic feel" (like "realistic" road kill? Not sure.)
You can fetch Tugger Knots at Amazon and in pet stores all over.