We didn't get to watch the Westminster Kennel Club dog show this past week, but we here at phetched would be remiss in not offering congratulations and high-fives to Sadie, the Best in Show winner, the big kahuna of the whole shebang.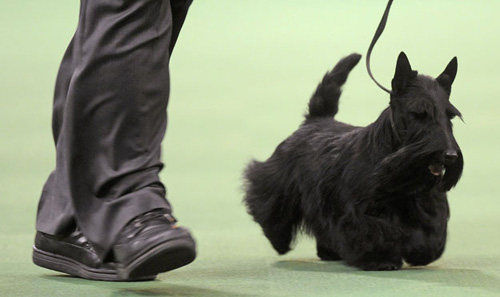 (photo credit: AP)
Sadie's full name is Ch. Roundtown Mercedes of Maryscot, which is quite a beautiful name but way too long to fit neatly on a collar tag. Mingus and Dottie are 100% certified mutts, so they don't have fancy registry names. If they did, Mingus' might be something like "Professor Bad Attitude Skinnylegs von Mingus," while Dottie, on the other hand, might be registered as "Dorothy Notahusky Dirt Eater PLEASEFORTHELOVEOFGODSTOPBARKING."
How 'bout your pups? Any fancy registry names out there?