Concerned that your dog's play isn't eco-conscious enough? Of course you are. Well, never fear! Hemp and bamboo toys are here!
The Eco-Fetcher and Eco-Tugger are made from super-strong hemp, one of the most sustainable materials on earth. These tug-and-toss toys are machine-washable, natural anti-bacterial, and made in the USA by disabled adults. And when that plastic Chuck-It breaks, you can replace it with the ultra-durable Bamboo Chuck, featuring an ergonomic cork handle.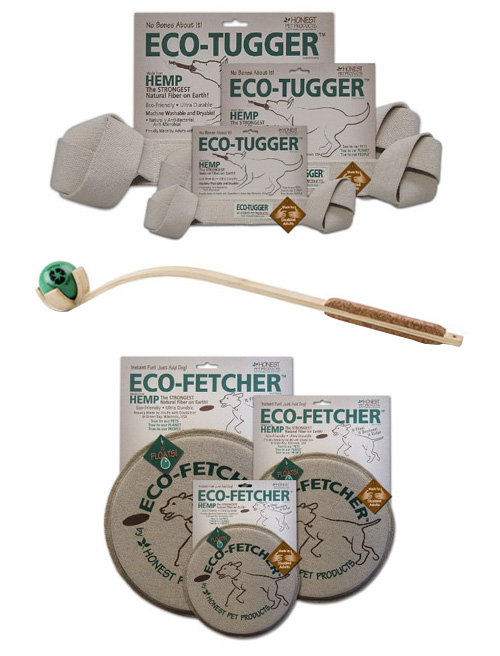 You can fetch these and other eco-friendly toys at Olive Green Dog.
Comments are now closed.