Have I told you about how my dogs can't fetch? Yeah, they suck at it. I guess Huskies aren't really into it. Dottie kind of gets it — enough to bust in on fetch games at the park and make a total jerk of herself. We do a lot of apologizing. Mingus apparently couldn't care less about the whole activity.
Maybe they just need some practice? These soft bones from Crate & Barrel would be great for practicing fetch inside, where distractions (and potential damage) would be minimal.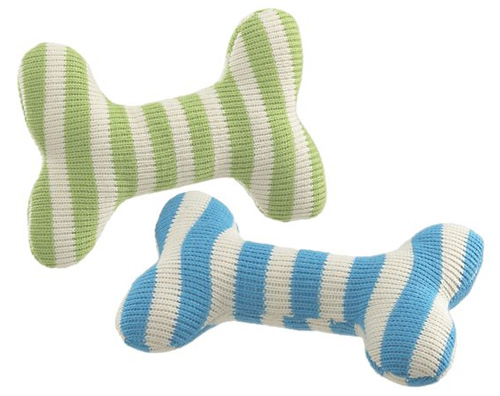 Fetch them at Crate & Barrel.
Comments are now closed.