So, have you started your holiday shopping yet? Of course you have. Because you're organized. You're always prepared (like a Girl Scout). You're in control (like Janet, "Ms. Jackson" if you're nasty).
Or you're like me and you save it all for the last minute, just to make it more traumatic harrowing nightmarish exciting.
Got a Westie lover on your list? Here you go.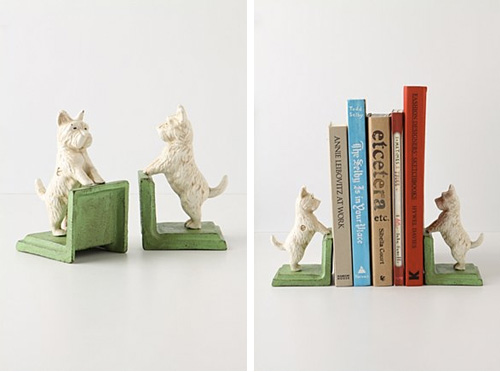 Bentley The Westie Bookends are available at Anthropologie. I spotted them over at Barkzilla.
Tags: decor, gifts, Human Stuff, Westies
Comments are now closed.