The all-natural, organic dog biscuits from Bocce's Bakery are handmade from fresh, human-grade ingredients. They're made in a kitchen — not a factory — from wholesome ingredients like grass-fed meats, cage-free eggs, organic yogurt, and fresh organic fruits and vegetables. With no added chemicals, preservatives, or sugar, they're the sort of thing you feel good about feeding your dog.
Which is good, because in the past two weeks Mingus has eaten a whole bag almost singlehandedly.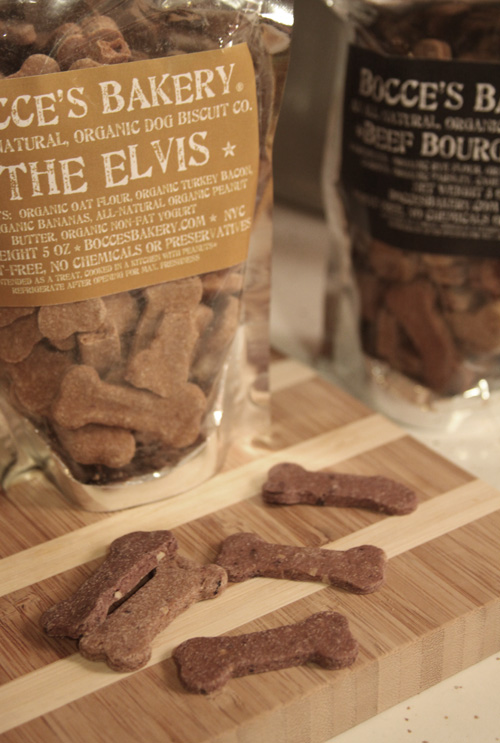 Bocce's Bakery kindly sent us some samples and some bags of treats to give away for our Super-Duper Fantabulous Grab-Bag Giveaway — just about the same time Mingus was diagnosed with an ear infection. He boldly withstood thrice-daily ear drops with the promise of a tasty Bocce's Bakery PB&J bone after each dosage.
Check out Bocce's web site to check out all the tasty flavors (like The Elvis, Beef Bourgiugnon, and Grandma's Apple Pie), and also to learn about their weekly Doggie Bag Delivery service. (And check out Wednesday's post for a chance to win 2 bags free!)
Comments are now closed.