I'm crazy in love with this 24K gold-plated leaf dog tag from Britain's high-class dog shop Mungo & Maud.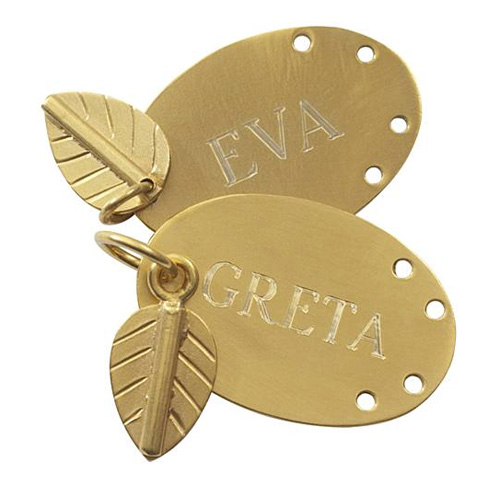 Do you think I'd ever trust either of my pups with anything this nice, though? HA HA HA! That is comedy. You should take that act on the road. But seriously, wouldn't it be nice to have a pretty dog tag like this for yourself, and engrave your pup's name on it? A right fine idea, I'd say. I'm going to start dropping some hints.
The leaf dog tag is available from Mungo & Maud in gold and silver. (Sadly, Mungo & Maud doesn't offer engraving. Maybe you could take it to Things Remembered or something?)
Tags: bling, fancy, for humans, gift, Human Stuff, tags
Comments are now closed.