I ran across nulo on twitter yesterday, and as with anything with bright colors and good design, it caught my eye. Nulo (nutrition + love) is food for dogs and cats developed by self-professed "pet foodies" aimed at providing holistic, wholesome nutrition to your pets. Their animal-protein-rich foods contain no hormones, byproducts, or fillers, and they deliver their kibble, canned foods, and treats right to your door – which is awesome, because in addition to being attracted to bright colors and pretty packaging, I'm also super lazy and scatterbrained.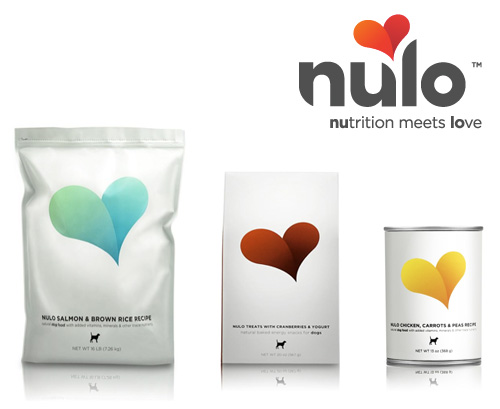 Check out nulo's goodness on their web site — and don't get freaked when that cat and dog on the home page start moving (like maybe I did).
Comments are now closed.