Awesome awesomeness from The Guardian: stunning photos collected by photographers of Kanellos, a street dog that has [update: supposedly] made an appearance at nearly every protest in Athens for the past two years, no matter how violent.
See and read more at The Guardian.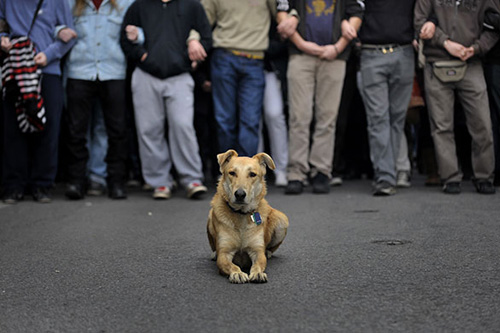 Photo credit: Aris Messinis/AFP/Getty Images
Tags: current events, Greece, news, Phodography
Comments are now closed.