Believe it or not, I don't buy every cool dog product I come across. Let's be honest here — mama's self-employed, and she's gotta raise the rent. And while my willpower is generally low when it comes to economic abstinence, it's quite easy to say no when it comes to treats and food. The mere thought This may cause explosive diarrhea is often enough to encourage pause.
These little tasties, however, have been catching my eye in our neighborhood grocery store for several weeks now, and I just might break down and get some soon enough.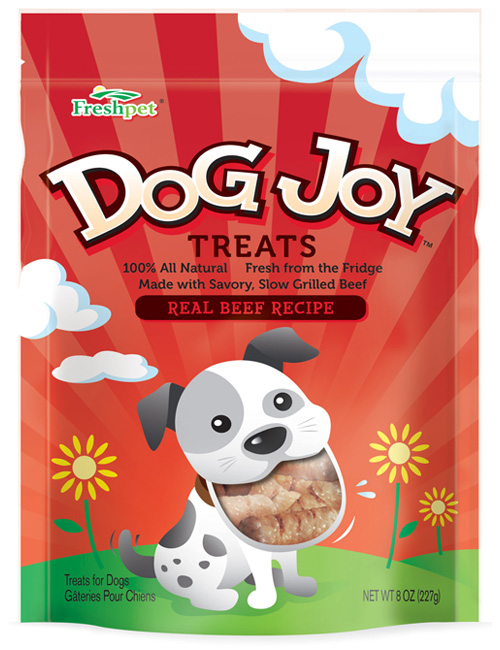 (I love the design of these bags — like the pup's doing the punchline from that old "Do you like see-food" joke.)
Dog Joy treats (from FreshPet Select) are found in the refrigerated section of your grocery store — 'cause they're made from 100% natural ingredients and gently cooked, just like real people food. Since they need refrigeration to stay fresh, I'm guessing they're not heavily processed and full of scary preservatives and chemicals like lots of other grocery-store treats.
Dog Joy treats are available at your grocery store in beef and chicken varieties.
Comments are now closed.