Are you ready for your daily dose of cuteness?
Hawaiian artist Nicole Holi makes handmade rubber stamps of her adorable animal drawings from etched rubber. Her Etsy shop features a greyhound, dachshund, Shiba Inu, and Boston Terrier.
(My dogs, interestingly enough, look most like the Arctic fox and the piglet.)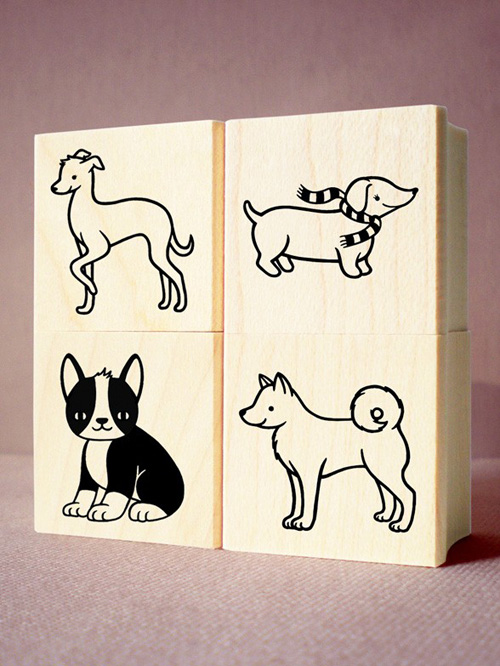 Experience the cuteness at niko art.
Tags: Etsy, for humans, greyhounds, handmade
Comments are now closed.