Public option? Co-ops? Death panels?
While healthcare for our dogs may not be nearly as complicated (at least from an administration standpoint), the waters of veterinary care can certainly be tough to navigate.
Dolittler.com is the creation of Patty Khuly, VMD, MBA, a vet practicing in Miami, FL. It contains a wealth of information about dog health and healthcare for both vets and dog owners from a personal and caring point of view.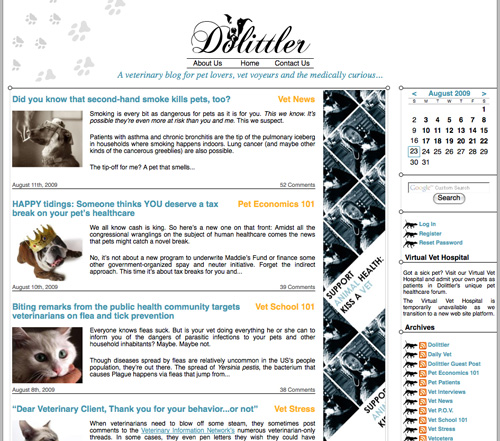 Tags: blogs, for humans, health, Web sites
Comments are now closed.