They say you're not supposed to judge a book by its cover, but if appearances didn't matter, people like my husband (a graphic designer) would be out of a job, and Christian Louboutin couldn't justify $1000 for a pair of shoes. I super love the cover of Happy Dog, Happy You (by pet expert Arden Moore), but this book is more than just a pretty face. Moore's handy, illustrated volume contains hundreds of ideas for quick, easy, and fun things you can do to entertain and bond with your dog, and it even includes tips on training, travel, health, and grooming.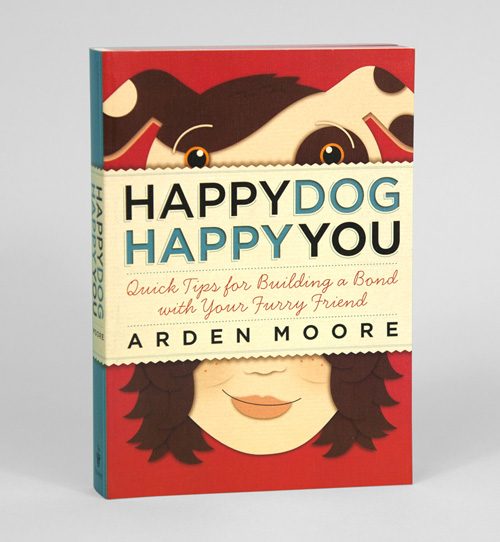 Since my dogs and I don't always seem to be interested in the same hobbies (though they've definitely shown an interest in digging gardening), maybe it's worth checking out.
You can fetch it from Buy Olympia or autographed from Arden Moore's site.