Some might say I'm a little slow in accepting things sometimes, a tad bit late for the bandwagon. Cell phones, digital music, sauvignon blanc — all things that took me a while to get used to but that I now can't live without.
Same thing with Twitter. Just months ago I scoffed at Twitter proudly. Now, apparently, I am the author of some 2,882 tweets (at time of writing this post). And while it's true that I still can't say I totally get Twitter… Twitter's allowed me to connect with lots of cool people and discover lots of cool doggie stuff, like Etsy seller BowWowzerZ. They make custom, personalized pet ID tags featuring a plethora of wicked-cool designs, and they donate 10% of sales to 4 Luv of Dog Rescue in Fargo, ND.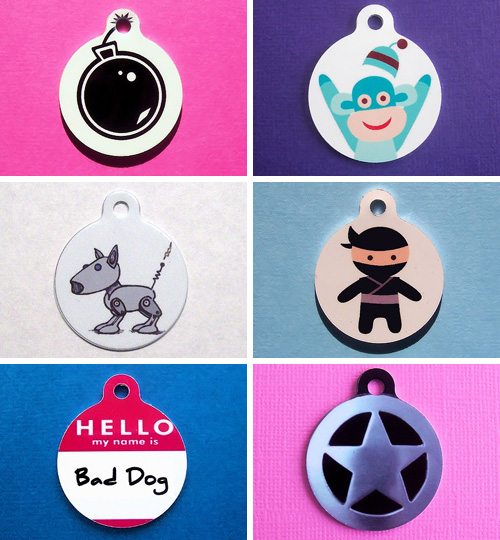 The ninja? Hellooooo… Mingus. But then the Charlie Brown tag is pretty awesome, too. Luckily they're inexpensive in case I can't settle on just one.
I don't care what you say, though… I'm still not getting a Blu-Ray player.