Let me tell you something about living in North Carolina. Last Tuesday, we got six inches of snow. Monday it was in the mid-60s. Our backyard right now? Pretty much a giant mud pit à la Woodstock '94. Every trip out for the pups culminates with a laborious paw-wiping debacle. It's enjoyable, let me tell you.
As much as I love our old-bath-towel-caked-with-mud routine, I'm wondering if something like these UGroom pet drying gloves would work better. They're made of super-absorbent microfiber, can be rinsed clean with warm water, and are fast-drying.
'Cause otherwise I'm ordering some wellies for the pups before April showers set in.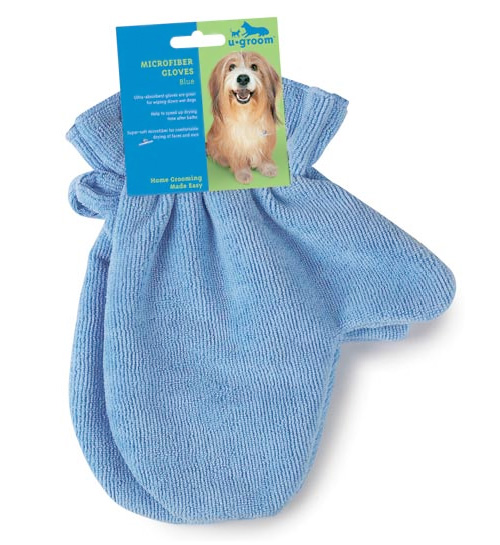 Has anyone out there tried these? Are they the answer to my prayers?
UGroom's drying gloves are only $9.99 (but sold out!) at PupLife, but I also found them over at Doggie Depot.