Chances are you've seen some of Jamie Pflughoeft's work before — she's the talent behind Seattle's Cowbelly Pet Photography, and she's one of the best in the biz. (You can check out her amazing images here.) Jamie started a personal project in the fall of 2008 called the Graffiti Dogs Project, and she's amassing a really cool portfolio of dogs alongside some of Seattle's best street art.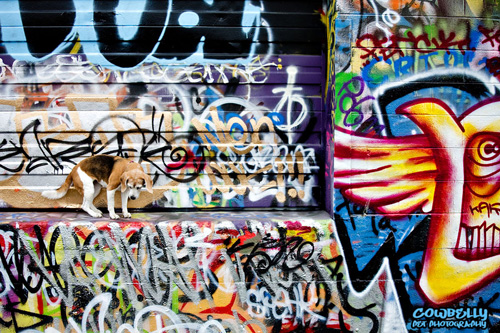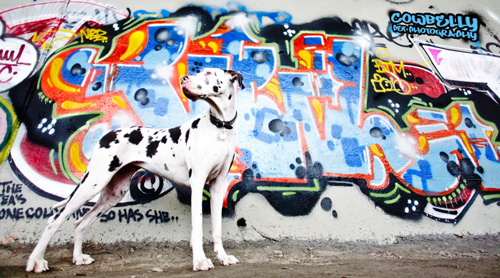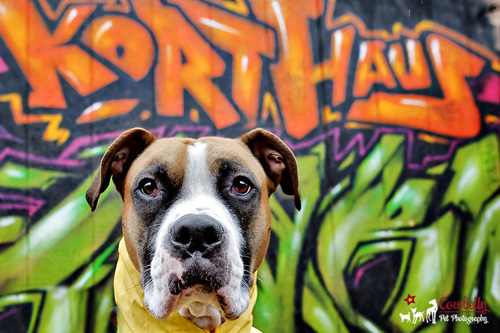 Graffiti and dogs — pretty much two of my favorite things. Add in a slice of red velvet cake and some William Faulkner and it's like my own little heaven.
You can check out more cool images and read about Jamie's Graffiti Dogs project on the Cowbelly blog.
And if you happen to be a pet photographer yourself, you might be interested in another project Jamie's recently launched, the Beautiful Beasties Pet Photography Network. It's an online forum for pet photographers to network, share images and ideas, and educate one another on running a successful pet photography business. Check the link for application information!
Tags: photography, Web sites
Comments are now closed.