I've been praying that Crate & Barrel would come out with a line of doggie products FOREVERRR, and finally the housewares gods have listened! You're welcome.
There's a whole line of doggie accessories and gear over at CrateandBarrel.com, my favorites of the collection being the bowls, treat jars, and placemat.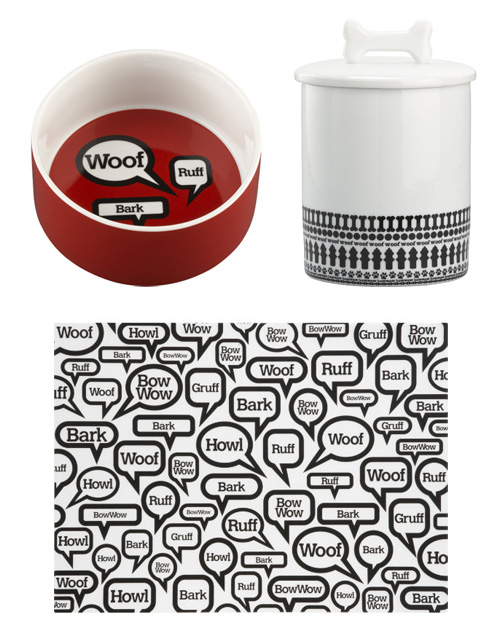 Anybody know if they're carrying it in stores, too? We don't have a Crate & Barrel up here in the mountains (a situation that did give me pause before moving here, to tell you the truth).