The days are getting longer and warmer, and that means it's hiking season once again. My favorite go-to company for great outdoor gear for dogs is Ruff Wear, and they've recently introduced some new products just in time for hiking season. My favorites of the new collection are the Top Rope collar, which features a fierce buckle and a conveniently located V-ring for easy leash connection, and the Flat Out leash, which is a hand-held, waist-worn, and fixed leash all in one — perfect for a day on the trail.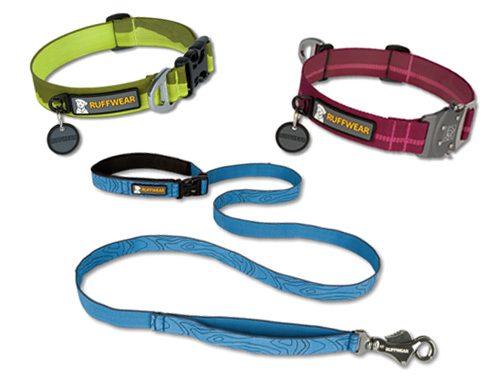 Check out the new gear and old classics at Ruff Wear.
And don't forget to take advantage of our special coupon code at Planet MOMO by tomorrow!