So, being 33 means that you've lived long enough to see various fashions come and go and come back again. Popped collars, shutter shades, even (gagggg) shoulder pads — these have all been done before. One fashion trend I've actually been kind of stoked to welcome back is leg warmers. I don't know – there's just something warm and cozy and "Get in Shape, Girl" that I love about them. (And if you got that "Get in Shape, Girl" reference, you're probably also somewhere around 33. Congratulations!)
The Hydrant, out of Toronto, crafts legwarmers for dogs that, hello, I love. It's fashion with function — and functionality is my rule when it comes to clothes on dogs.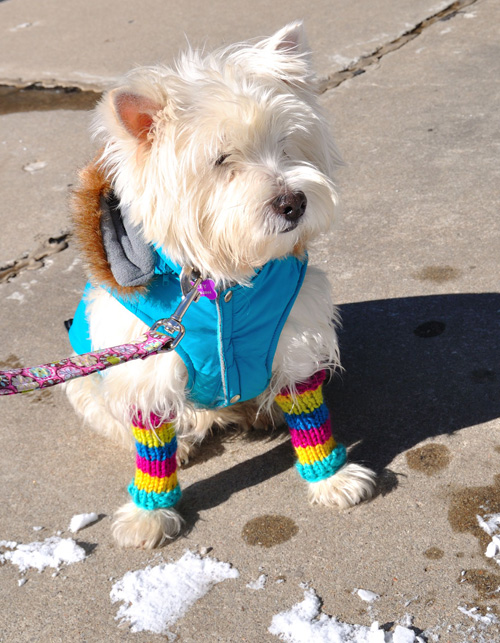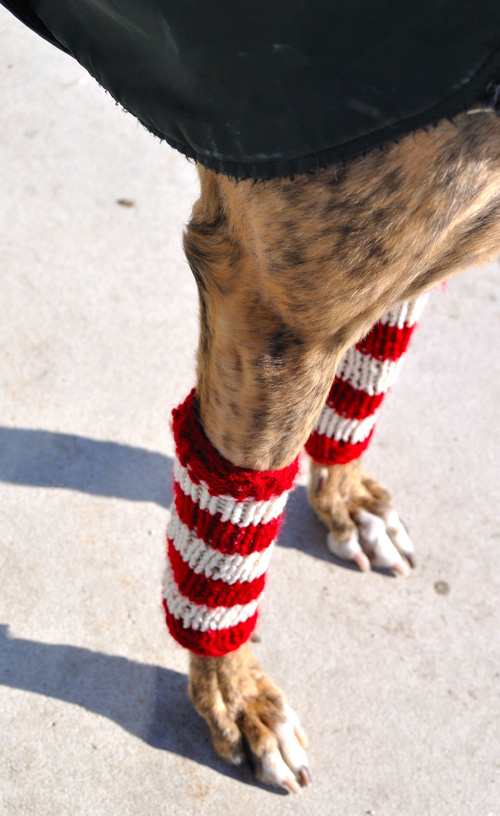 The Hydrant's handmade cotton legwarmers are available in sizes extra small to extra large (or custom sizes). Check them out at The Hydrant.