You are currently browsing articles tagged art.
Awesome folk-artish dog paintings from Itsuko Suzuki, via Booooooom.
(That flickr link is full of wondrous doggie delights.)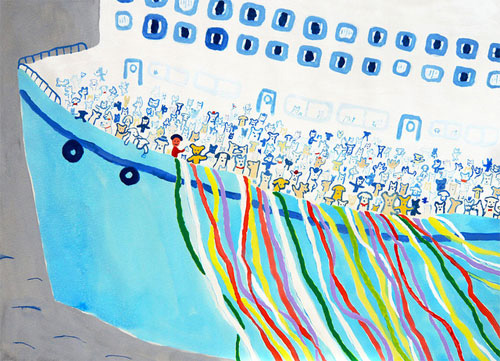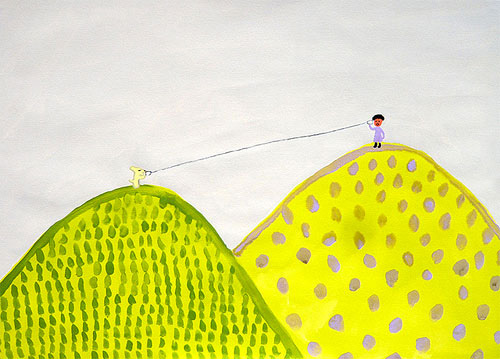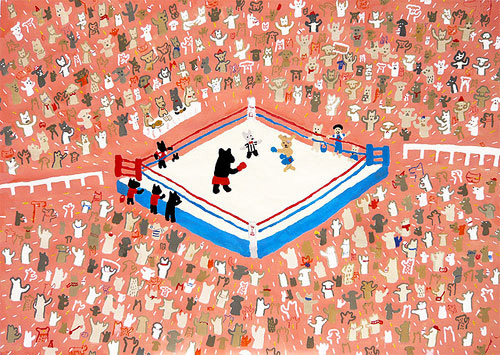 Sooooo, William and Kate are getting married this Friday. Perhaps you've heard. I'm not sure if the royal Corgis will have a prominent role in the ceremony (not sure if Westminster Abbey is dog-friendly and all), but check out these cool custom handmade cake toppers featuring brides, grooms, and dogs.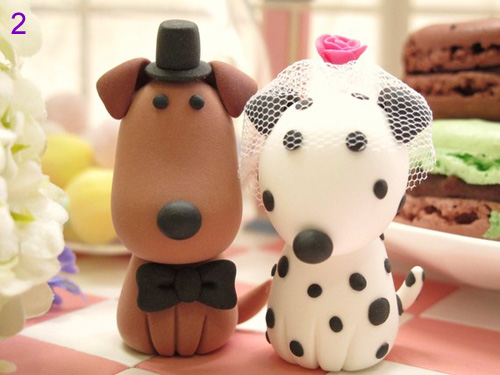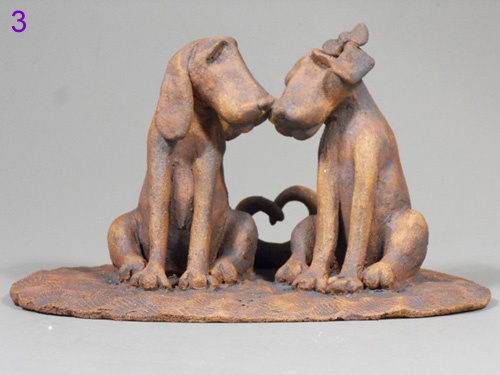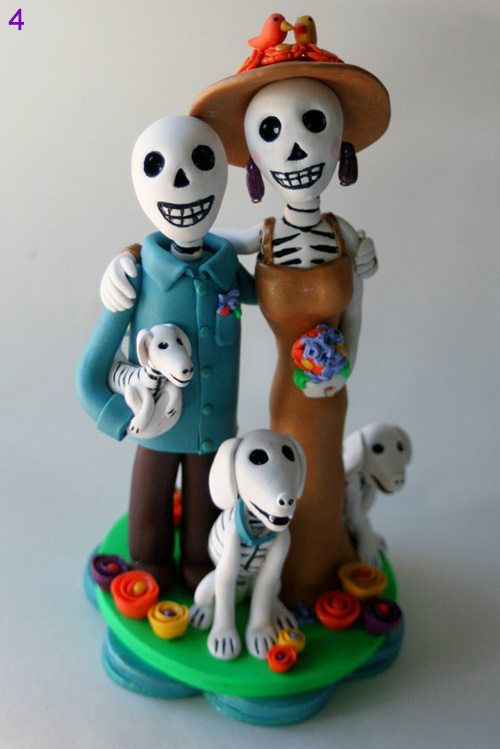 2 / kikilke
4 / spirit mama
Tags: art, Human Stuff, wedding
I know some people who post some pretty useless stuff on Facebook (you probably know some of those people too), but a friend of mine posted this the other day, and I thought it was kinda cool. Robert Bradford makes sculptures of animals and people using discarded plastic — from toy parts, household items, and other colorful trash. Each one is like a little scavenger hunt — what can you find?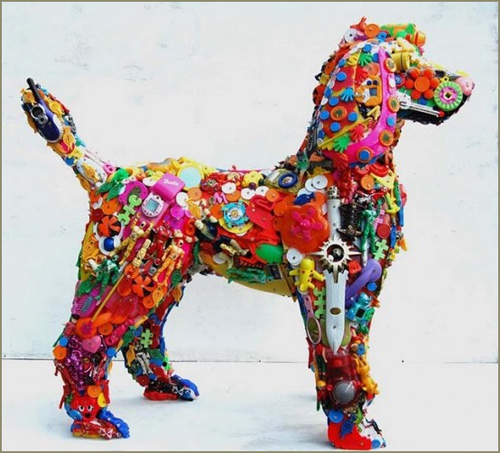 Check out Bradford's site for more dogs — including soft sculptures and giant dog heads made from repurposed stainless steel.
(images via Recyclart)
I love screenprinting, and I'm stoked about McCabe Bros., a new Etsy shop full of screenprinted dogs. I'll be checking back often as they add to their inventory.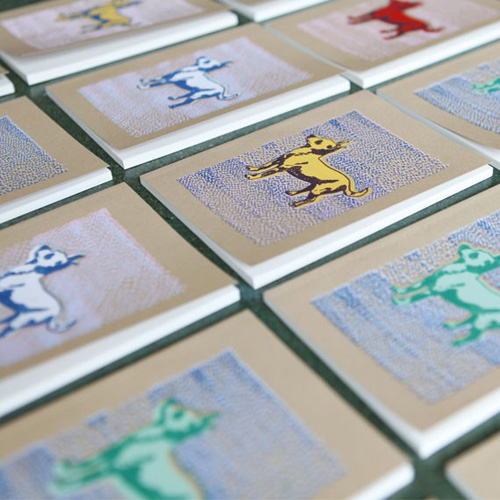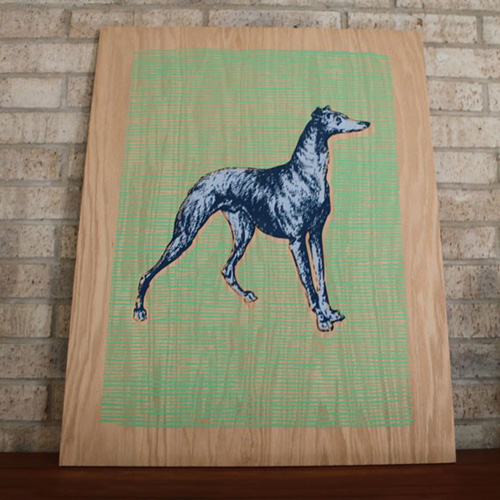 Tail wags to Sarah, a fellow Etsy addict, for the find!
Tags: art, chihuahuas, design, greyhounds, screenprinting
Adriana Willsie not only has a really cool name – she's also super talented, creating charming custom acrylic and paper-collage pet portraits. (She also featured me and my pups on her blog yesterday, which raises her coolness level into the stratosphere.)
Check out her site and Etsy shop to see more of her work.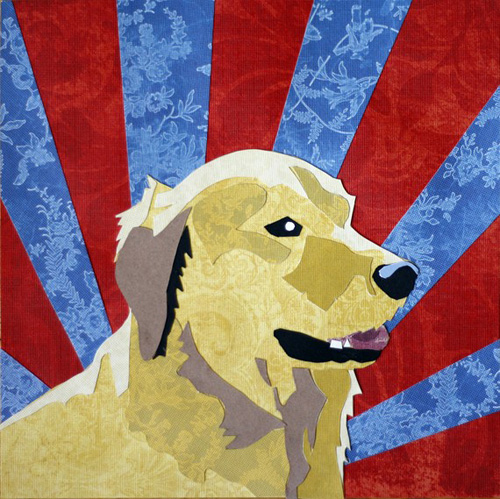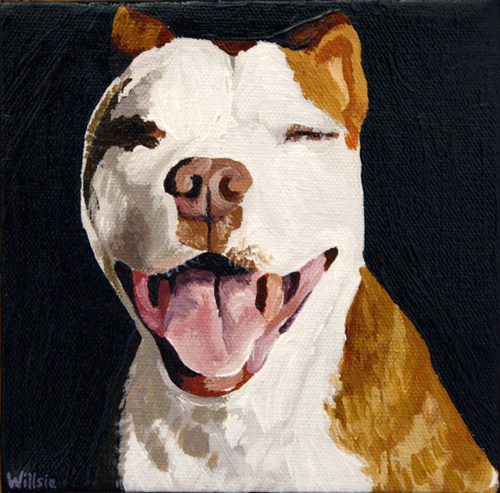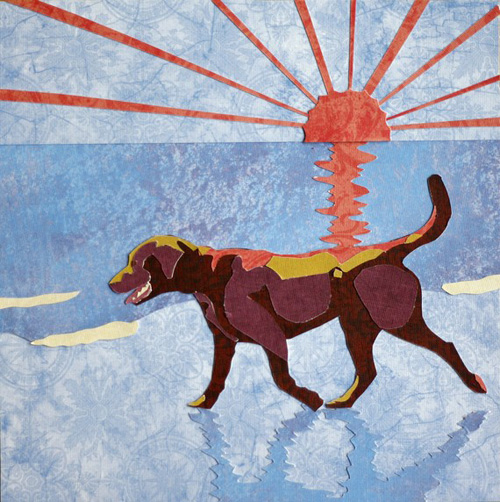 You might have seen Rigel Stuhmiller's letterpressed stationery before, either right here on phetched, or maybe on the Today show, Apartment Therapy, or Daily Candy. In an effort to help Save the Children with support efforts in earthquake- and tsunami-ravaged Japan, Rigel is currently donating all profits from her sales to the organization, with generous donors matching her donations up to 300%.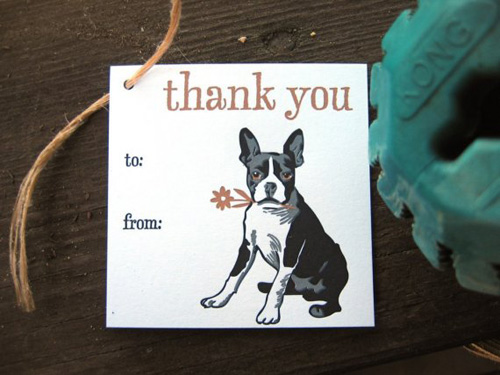 Rigel says:
As most people will know, many coastal regions of Japan were devastated by the recent tsunami. Over the past decade I have met many Japanese agricultural students from these affected regions through my work on Chino Nojo Farms in San Diego. Many of these students' hometowns have been severely affected by the tsunami.
Save the Children is the leading independent organization creating lasting change in the lives of children in need in the United States and around the world. They work with other organizations, governments, non-profits and a variety of local partners while maintaining independence without political agenda or religious orientation. 90% of all expenditures go towards program services.
Check out the fun doggie designs in Rigel's shop. She's running her fundraiser through 12 a.m. March 22nd.
Tags: aid, art, charity, design, gifts, Human Stuff, Japan, Lend a Paw, letterpress, stationery
Mingus is named for jazz musician Charles Mingus. Charles Mingus was incredibly cool. Mingus the dog is, sadly, not.
Know who else was cool? Johnny Cash and John Lennon. As humans and, apparently, as dogs.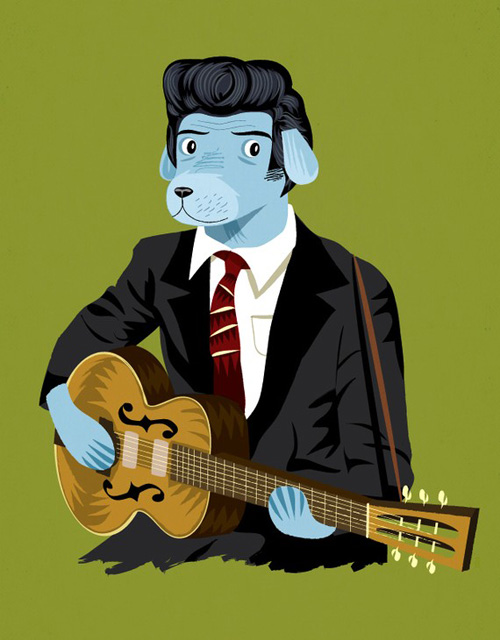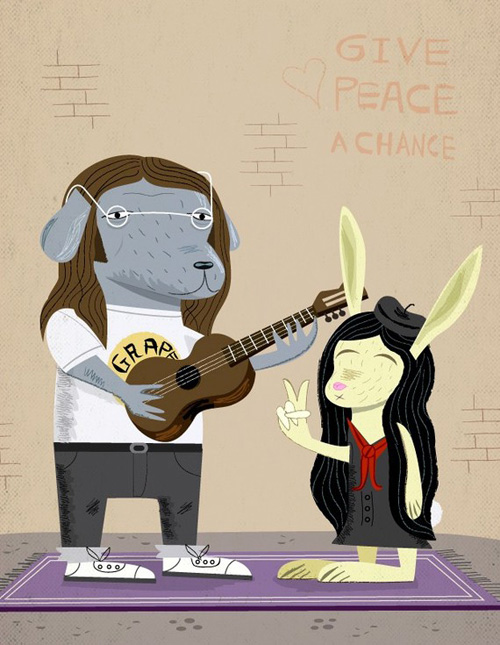 You can check out more of illustrator Oliver Lake's musical dogs on his site and in his Etsy shop.
Tags: art, Etsy, illustration, Mingus, music
NO talk of football today, OK? Nor any talk of the Black Eyed Peas, Christina Aguilera, or commercials. Football is over until next fall (or later), and we'll all mourn it in our own way.
Lets talk about dog stuff instead, shall we?
Seattle illustrator and children's book author Matthew Porter makes delightful cartoony dogs. You can check his work out on his site and Etsy shop.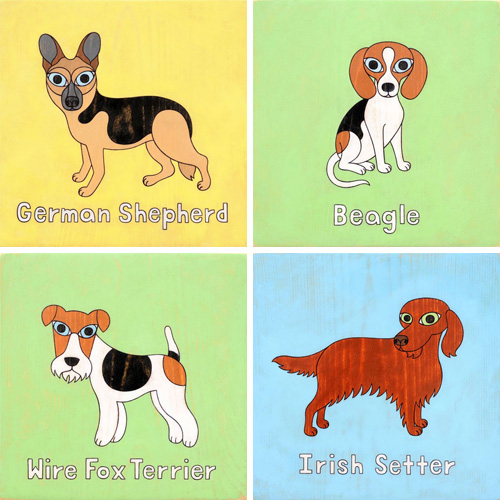 Tags: art, for humans, illustration
I saw these on Anne Good Out Loud the other day. I love them.
Prints, portraits, paintings and more from artist and musician Walter Salas-Humara at WaltersDogs.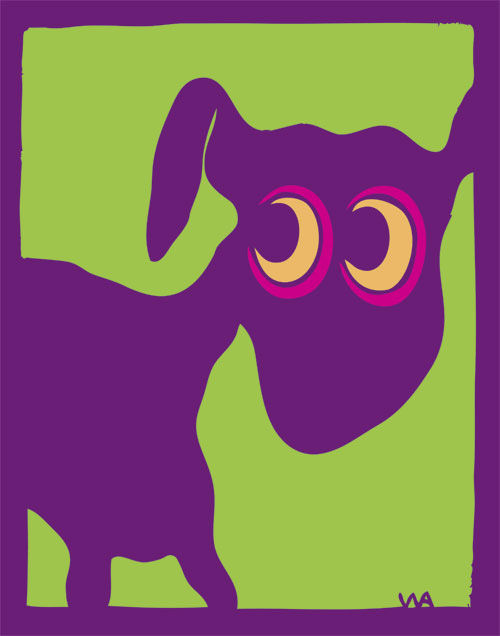 I love Sara Pulver's folk-artish paintings. Check out her Etsy shop for originals, prints, and cards. So. much. good. stuff.