You might have seen Rigel Stuhmiller's letterpressed stationery before, either right here on phetched, or maybe on the Today show, Apartment Therapy, or Daily Candy. In an effort to help Save the Children with support efforts in earthquake- and tsunami-ravaged Japan, Rigel is currently donating all profits from her sales to the organization, with generous donors matching her donations up to 300%.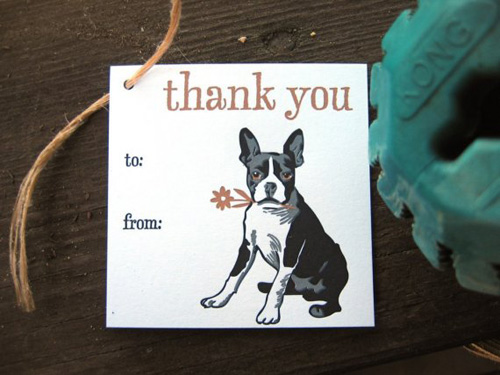 Rigel says:
As most people will know, many coastal regions of Japan were devastated by the recent tsunami. Over the past decade I have met many Japanese agricultural students from these affected regions through my work on Chino Nojo Farms in San Diego. Many of these students' hometowns have been severely affected by the tsunami.
Save the Children is the leading independent organization creating lasting change in the lives of children in need in the United States and around the world. They work with other organizations, governments, non-profits and a variety of local partners while maintaining independence without political agenda or religious orientation. 90% of all expenditures go towards program services.
Check out the fun doggie designs in Rigel's shop. She's running her fundraiser through 12 a.m. March 22nd.