So the rustic thing is totally in for 2011, right? I don't know. I just made that up. But rustic is about to be in at my house with the Woodland bowl and treat jar and Urban Country dog bowls from o.r.e. pet. These are so rad.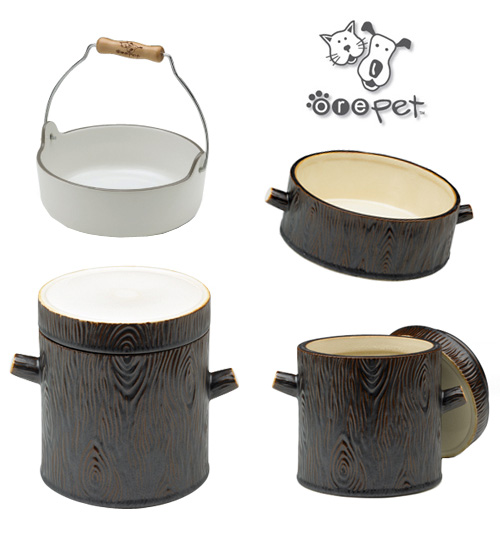 You can fetch the Woodland and Urban Country collections from o.r.e. pet and 347 Barkers Place.
Tags: bowls, dining, feeding, home, treat jars
Comments are now closed.