Somewhere around 2:24 every afternoon, when the pups are gettin' into that really deep afternoon kind of sleep, I completely lose all ability to concentrate on my work. It's like a physical sickness. I tell myself I'll take a break with a little Facebook visit or a YouTube video or two, and 45 minutes later I'm printing out crock-pot recipes and checking airline ticket prices to Phoenix. Somewhere in that black hole of afternoon time suck, I always visit ModCloth.
I'm stoked to see ModCloth's new collection of leashes and collars, most notably the Right Bark 'Atcha collar and leash.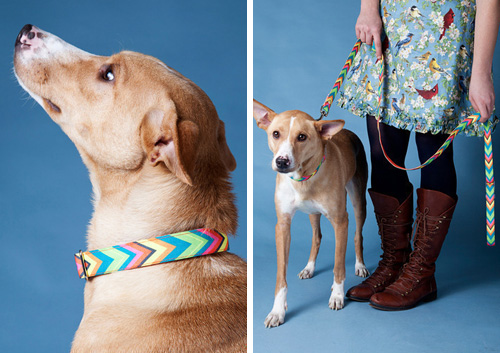 The Right Bark 'Atcha set isn't yet available, but you can sign up to receive a notification when it's in stock and available for purchase.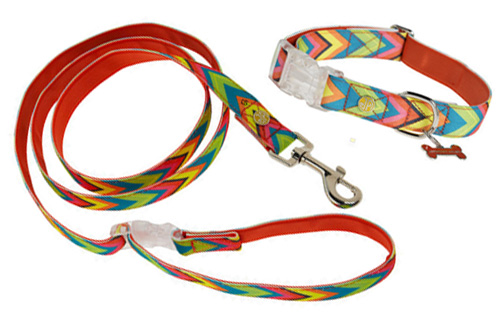 While you're over at ModCloth, check out their Bow-WOW contest. You can submit a video of your pup performing her best trick for a chance to win a $200 gift certificate! Mingus and Dottie have to learn a trick FAST.
Tags: accessories, collars, gear, leads
Comments are now closed.