Y'all, this is Mochi. HOW CUTE IS SHE??? She's the apple of her owner Carrie's eye, and it's easy to see why.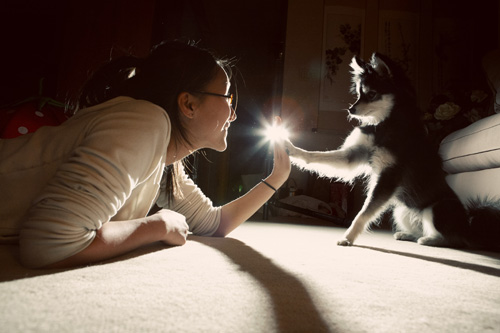 Name: Mochi
Age: Just turned ONE!
Hometown: New York City
Owner: Carrie
Breed: Alaskan Klee Kai
Nicknames: Mochi-chi, Mochinator, Momo, Mochku
Arrival story: After a few doggy-sitting gigs for friends, I was determined to have my own Alaskan Klee Kai. When it was time for her to join us in New York City, she took a road trip for two days from Illinois before we were able to finally meet for the first time. The best part of it all is that she has converted my anti-dog boyfriend into a puddle of goo these days. I can't imagine what life would be like without her anymore!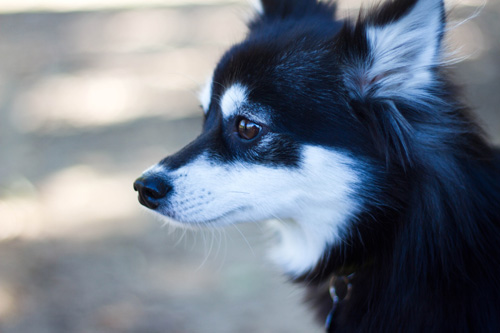 Favorite food: Ice cubes and SNOW! She'd rather lay down on the snow and just chomp away than bother doing her business.
Best trick: Mochi will tell you 'I love youuu!' if you ask nicely.
Favorite toy: Any kind of soft toy that she can carry around in her mouth.
Most annoying habit: Her obsession with licking lotion, to the point where I avoid putting it on around her because she'll chase you down to lick you… It was a pretty ashy winter for our family this year…
Hobbies: Chasing squirrels and actually catching pigeons. Not sure if NYC pigeons are just dumber and slower by nature, but she's managed to catch two of them in the four months she's been with us. Both times she was so fast that I didn't even notice she had caught one until the dirty pigeon was freaking out in the grips of her jaws.
Best friend: Lilo is her sister born from the same litter and lives with good friends of mine who we see often. They love playing together and definitely remember each other so it's heartwarming knowing the two of them didn't get separated.
Most expensive item ever chewed: On an impulse buy, I bought her the PrimaDog Strawberry House. The next day, Mochi and Lilo were left alone with it and decided it looked pretty delicious, so they ended up chewing a giant hole in it. It was pretty devastating… for me. Mochi still happily sleeps in the holey strawberry with no problems!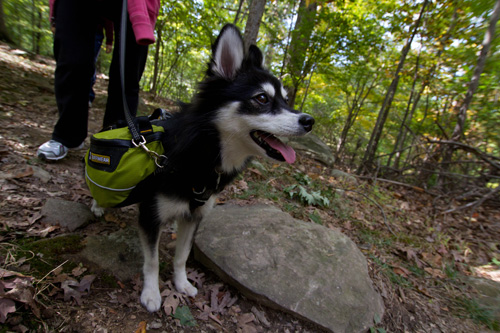 If Mochi were in high school, who would she sit with at lunch? Jocks, nerds, freaks, preps, geeks? She'd be around all the kids that are the same size as her… and preferably don't drool.
Upon graduation from training school, Mochi is named…? Most Likely to talk your ear off.
If Mochi had a job, what would it be? Mochi would be jobless because she loves napping too much to have the ambition to do much else.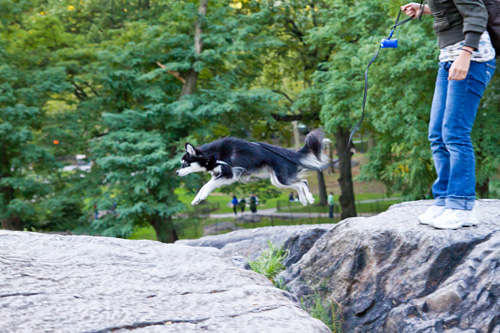 Can't get enough Mochi? Check out her blog here!
(Note: We're not currently accepting submissions for Best Phriends, but tune in to future posts to see how your pup can be featured!)
Tags: Best Phriends
Comments are now closed.