I saw the simplehuman pet food can over on Dog Milk the other day, and you know what I do when I see something I like? I steal it. KIDDING. That would be kleptomania and might require medication or therapy. I mean to say I re-post it. Here. As if I were cool enough to find it on my own.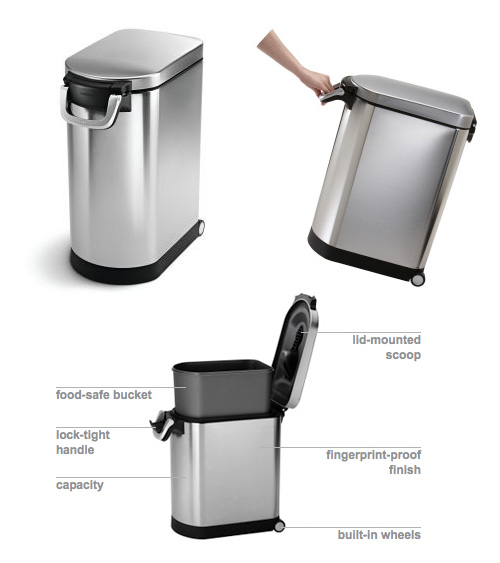 Simplehuman's pet food can is made of fingerprint-proof stainless steel and has a built-in scoop and wheels. It comes in two sizes (6.5-gallon and 8-gallon) and would be perfect in our newly redecorated kitchen. I might need to reallocate some funds and get this. Question, though: does "fingerprint-proof" also mean noseprint-proof?
Tags: design, food, for humans, home, kitchen
Comments are now closed.