Yeah, so maybe it's like 40 degrees and gray and rainy here, but bump that. It's SPRING. I refuse to acknowledge anything to the contrary. In my head it's 70 degrees and we're grilling out and taking long evening walks with the dogs.
The Sailor's Knot leash from Mascot is perfect for a long spring-y walk, and it'll look great on the beach this summer, too.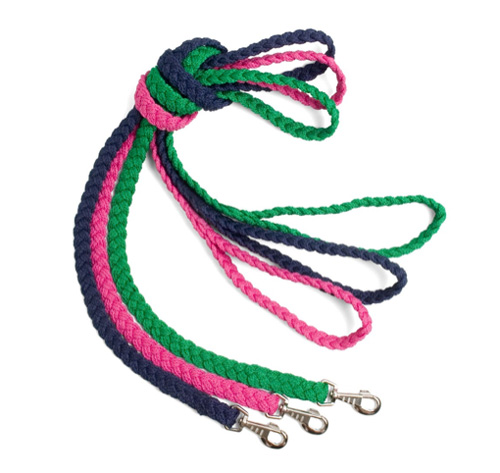 The Sailor's Knot Lead is made of water-repellent polypropylene cording and is available from Mascot's web site.
Comments are now closed.