We're so happy to welcome Noodles, a handsome Welsh terrier, to our Best Phriends! Noodles is a lucky rescue dog who's found a wonderful forever home, and he even has his own blog.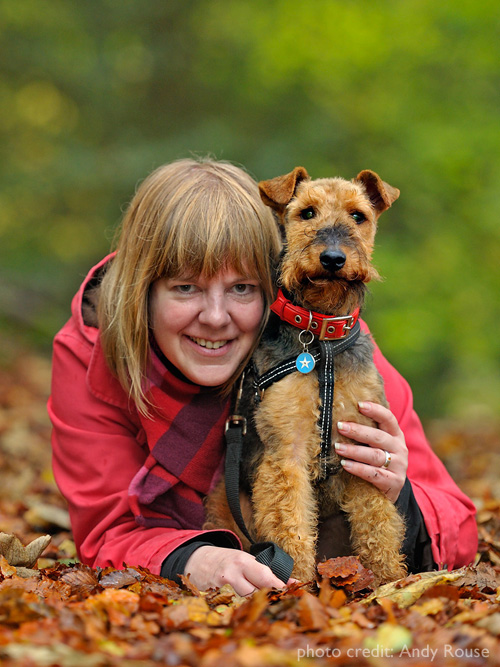 Name: Noodles
Age: 3
Home: Brighton, UK
Owner's name: Jackie
Breed: Welsh Terrier
Nicknames: Noodlywooeds, Noodles von Poodles
Arrival story: My partner Jamie and I were previously owned by two rescue Wire Fox Terriers, Watson and then Jackson. When Jackson died in May last year, we contacted the two fox terrier rescue organisations here in the UK, but they both only had girls, and we knew we wanted another boy. Eventually they told us about a 2.5-year-old little Welsh Terrier that needed a new home. He had been used as a stud dog and lived outside in kennels. We knew he would be a bit of a challenge, but he stole our hearts the moment we saw him.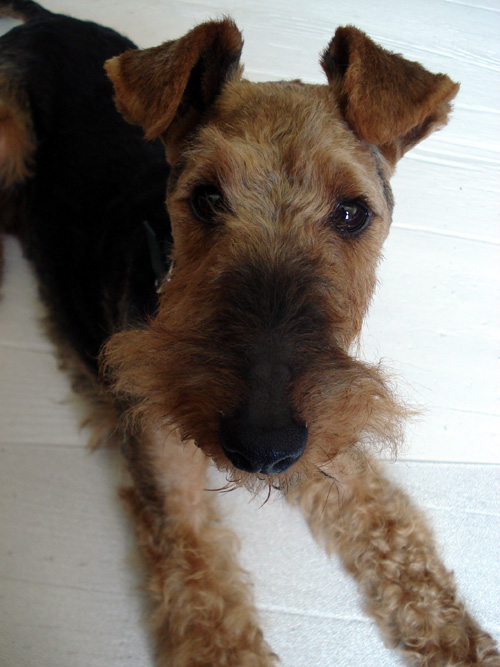 Best trick: Doing tricks is beneath him


Favorite toy: Anything furry and squeaky, but his current favourite is Mr. Monkey. He's currently on Mr. Monkey 4. Mr. Monkeys 1-3 are sadly no more.
Special honors or achievements: From hundreds of dogs, Noodles reached the final 25 in the Winalot Family Moments competition. The finalists all had their portraits taken by famous wildlife photographer Andy Rouse and were displayed at an exhibition at the Getty Gallery in London.
Hobbies: Eating, snoozing, eating, running, and, oh, did I mention eating?
Most expensive item ever chewed: Noodles doesn't bother chewing anything that isn't food. I think he feels that it's a waste of valuable eating time.
If Noodles were in high school, who would he sit with at lunch? He'd sit with whoever had the best sandwiches.
If your pup wrote his biography, what would it be titled? "I am NOT a miniature Airedale, I am a Welsh Terrier"
What's the biggest trouble Noodles has ever gotten in? Having a wee- and poop-fest in the front room of our dog sitter. Needless to say, he's now been banned.
Noodles has been on a huge learning curve since we rehomed him. He previously lived outside in a kennel, so he wasn't housetrained, and although he loves dogs, he's pretty nervous of people. He didn't know any basic commands but recently graduated from Dog Obedience school with flying colours. He couldn't climb our stairs, was terrified of the TV, barked at all reflections, had never walked on a lead, and used to pace in circles. He's now overcome all these challenges, and I know he'll continue to develop into a smashing little dog. You can read more about his transformation on his new blog, Noodles About.
(Note: We're not currently accepting submissions for Best Phriends, but stay tuned to future posts to see how your pup can be featured!)
Tags: Best Phriends
Comments are now closed.