It's Friday, so it's time for a new Best Phriend! This is Lilly Mae. She's a beauty!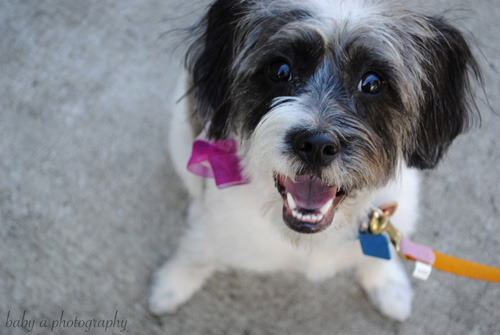 Name: Lilly Mae
Age: 1 year 10 months
Hometown: Long Beach, CA
Owners: Alaina & Randy
Breed/s: Cocker Spaniel/Poodle & Pug/Beagle mix
Nicknames: Lil, Little Girl, Wiwwy Girl, Princess Girl
Arrival story: My boyfriend and I had been discussing getting a dog, so we were searching around on Craigslist and found a man whose dog had 3 puppies that he could not keep. I was immediately attracted to the beige and white runt of the litter, but upon emailing the seller, found out it was already on hold. There was one girl and one boy still available, so I set up a time to look at the black and white little girl. My boyfriend ended up having to work, so I went with some friends. When we pulled up, the man was holding this teeny tiny puppy in his arms and there was no way I could have brought myself to leave without her. My boyfriend had a furry, fiery, adorable little surprise when he got home that evening! No matter how much grief he occasionally gives me for making the decision without him, I wouldn't have it any other way – I ended up with the most perfect little girl who has made our lives so special!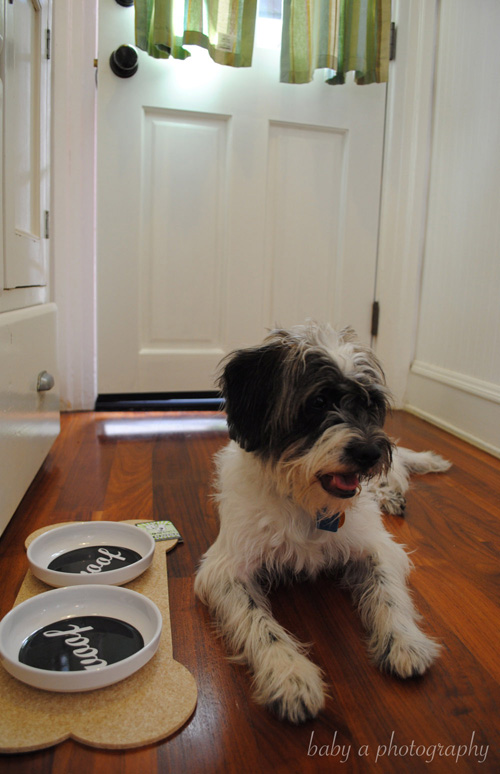 Favorite food: Whatever you're eating!
Most annoying habit: Chewing up EVERY SINGLE toy we've ever gotten for her. We now stick to giving her edible things to play with.
Hobbies: Cuddling with her Mama, watching TV, barking and wagging her tail in her sleep, asking for treats, and running around in circles.
Best friend: Otis, a Dachshund-Pug owned by our very close friends. We got Lilly on Otis' birthday, so I told him I got him a friend as a gift!
Most expensive item ever chewed: My MacBook charger. Who knew those things cost $80??!! (Editor's note: yeah, I knew that. Mingus chewed one once. Jerk.)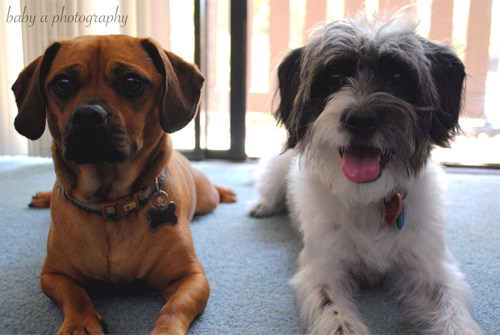 If Lilly were in high school, who would she sit with at lunch? Jocks, nerds, freaks, preps, geeks, etc.? Lilly would be a table-floater. She loves EVERYBODY she meets and does not discriminate. She is a little social butterfly.
If Lilly wrote her biography, what would it be titled? Eat, Love, Play
What's the biggest trouble Lilly's ever gotten in? Her very first Christmas, Lilly somehow got outside and decided it would be fun to run around in the street and chase a cat while I hysterically tried anything I could to catch her. She never officially got in trouble because I was so relieved when I finally used her leash to wrangle her back inside.
(Welcome to our Best Phriends, Lilly Mae! Please note: We're not currently accepting submissions for new Best Phriends, but stay tuned to future posts for how to add your pup to our circle of Phriends!)
Tags: Best Phriends
Comments are now closed.