Well, the stage is set. Let's hear it, phans – whose gear will your pup be sporting on February 6th?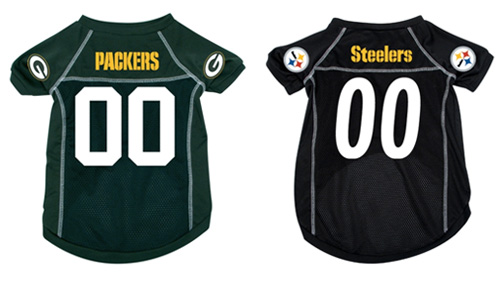 You can fetch officially licensed Packers and Steelers gear at Doggie Nation, or stock up on gear for your favorite team for next season. Preseason's only seven months away!
Tags: clothing, football, gear, Packers, sports, Steelers, Super Bowl
Comments are now closed.